Timberwolves sign Naz Reid to contract extension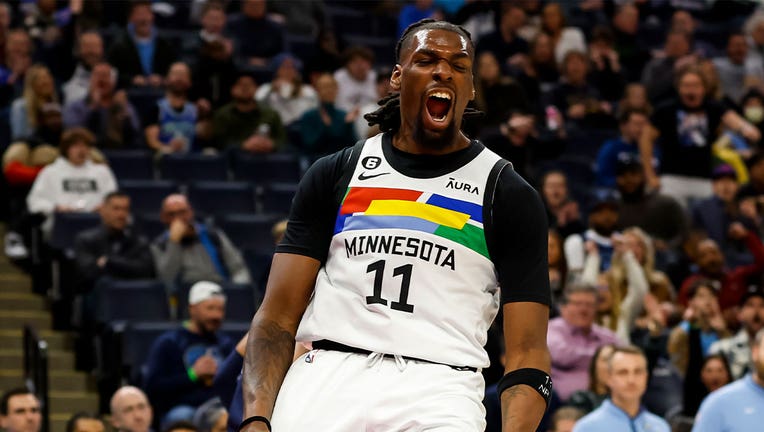 article
MINNEAPOLIS (FOX 9) - One of the big priorities for the Minnesota Timberwolves this offseason was making sure they brought back Naz Reid before he could enter unrestricted free agency.
The team announced on Wednesday Reid is returning to Minnesota on a contract extension. According to ESPN's Adrian Wojnarowski, it's a three-year deal worth $42 million, with a player option on that final year. Reid, one of the more talented back-up big men in the NBA, is set to make $14 million per season.
"Yeah I'm back, hell they talking about?! And I ain't going nowhere else, but we here now and we lit!" Reid said via the Timberwolves' Instagram account.
Reid is just 23 years old and finished his fourth NBA season with the Timberwolves. He's been a piece of two straight playoff teams, and played in 68 games last year, including 11 starts. He averaged a career-high 11.5 points and 4.9 rebounds in more than 18 minutes per game.
Reid had four double-doubles and a career-high eight 20-point games last season. He became a key piece of the Timberwolves' rotation last season after star Karl-Anthony Towns went down with a calf injury that forced him to miss more than 50 games.
The Timberwolves' offseason is far from done. They drafted Leonard Miller and Jaylen Clark. They've made it a priority to bring back Jaden McDaniels, who is now healed from a broken hand suffered late in the season. They also need to work on a long-term deal for Anthony Edwards, as Towns starts his supermax contract.