Timberwolves center Naz Reid out indefinitely with fractured left wrist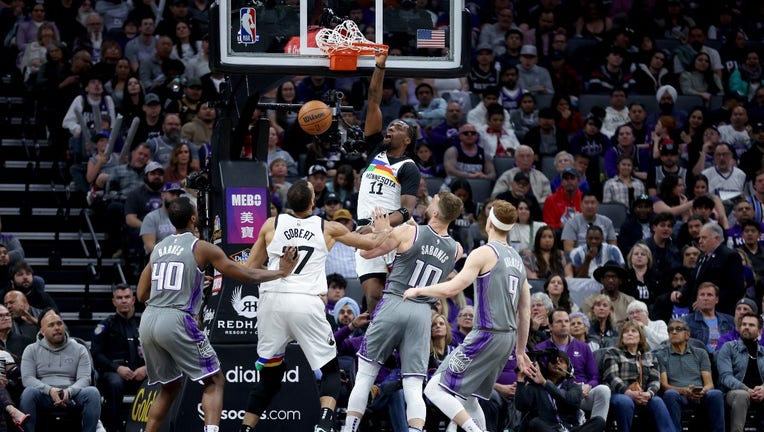 article
MINNEAPOLIS (FOX 9) - The Minnesota Timberwolves got some tough news on Friday as they battle for a spot in the Western Conference Playoffs with five regular season games remaining.
Center Naz Reid, a valuable piece off the bench, is out indefinitely after suffering a scaphoid fracture in his left wrist in Wednesday's 107-100 loss to the Phoenix Suns. Reid suffered the injury at the 8:26 mark of the fourth quarter, going up for a dunk and landing hard on his left wrist. He stayed in the game at the time and finished with 15 points in 23 minutes.
It's a tough blow for the Timberwolves, as Reid gave them valuable minutes the entire season while Karl-Anthony Towns was out nearly four months with a right calf strain. Reid has played in 68 games this season and started 11, averaging 11.5 points and 4.9 rebounds per game while shooting 53.7 percent from the field, and nearly 35 percent from the perimeter.
The Timberwolves (39-38) are in the No. 8 spot in the Western Conference and host the L.A. Lakers Friday night at Target Center. Their remaining games after the Lakers are against the Trail Blazers, Nets, Spurs and Pelicans. The top six teams at the end of the regular season avoid a play-in series to get to the playoffs.