Minnesota Wild trades Eric Staal to Buffalo Sabres for Marcus Johansson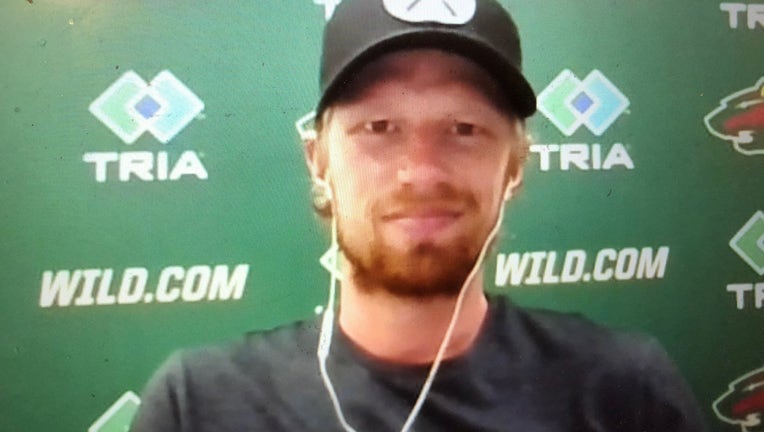 MINNEAPOLIS - A day after signing Jonas Brodin to a seven-year contract extension, the Minnesota Wild made another big roster move.
The Wild announced Wednesday they've traded veteran and top line center Eric Staal to the Buffalo Sabres in exchange for left winger Marcus Johansson. Staal, who is 35 years old and just finished his 16th NHL season, had 47 points, including 19 goals, last season for the Wild. Staal spent four seasons in Minnesota.
Speaking with reporters on Zoom Wednesday, General Manager Bill Guerin knows Staal was a veteran presence in the locker room and a popular player among fans.
"Eric was always a positive influence on guys but sometimes change is good for us. This is part of it, sometimes we need to fix things up," Guerin said. "We need a different pathway to success, and that's what we're trying to do. We're trying to build a better team and sometimes you have to take some drastic measures. If I don't make moves, nothing will happen. It'll just stay the same and that's not the idea. We're just going to try to improve our team."
Staal signed with the Wild as a free agent in July of 2016, and has 1,021 points in 1,240 career games.
Johansson is 29 years old and recorded 30 points, nine goals and 21 assists, in 60 games for the Sabres this past season. Johansson has 364 career points, including 129 goals, in 648 games over 10 seasons with the Washington Capitals, New Jersey Devils, Boston Bruins and the Sabres.
The Wild is getting younger, and in Guerin's eyes, adding more skill with Johansson.
"For us it made sense, we're getting a little bit younger. It's a different look for our team. Marcus provides us with a lot of speed, a lot of skill and we're looking forward to adding him to our lineup," Guerin said. "I think Marcus fits well with us, and he's going to get a lot of opportunity."
Johansson also has 41 points, including 13 goals, in 94 career playoff games. He's also played for Sweden in five international tournaments, including the 2014 Winter Olympics.