Twins home opener: Sonny Gray has career day in 3-2 walk-off, 10-inning win over Astros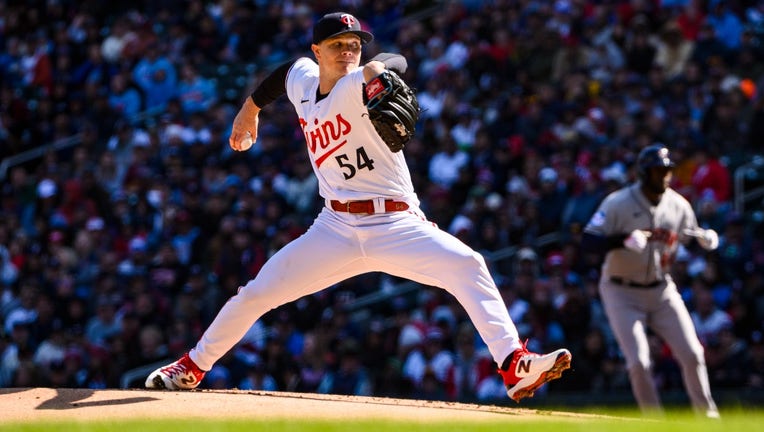 article
MINNEAPOLIS (FOX 9) - The Minnesota Twins got a career day from Sonny Gray on the mound, and celebrated Friday's 2023 home opener at Target Field with a walk-off victory over the Houston Astros.
Gray set a career-high with 13 strikeouts and allowed just one run over seven innings, and the Twins got their two biggest hits of the day in the 10th inning to earn a 3-2 victory in front of a sellout crowd of 38,465 fans. It's the most strikeouts a Twins' starter has had in a game since Francisco Liriano struck out 15 against the Oakland A's in July of 2012.
"I didn't know that. I knew early in the game that I was striking a lot of people out. I just wanted to continue to attack, however you get the outs is however you get the outs," Gray said. "At the end of the day, strikeouts are what you're after. Strikeouts, innings and wins."
Gray is also the sixth Twins' pitcher to have at least 12 strikeouts in a game since Target Field opened. It's the fifth Twins' home opener they've won in walk-off fashion.
"He was just spectacular, he was strong. Probably the best I've seen him spin the ball. It felt like every pitch he threw was almost exactly what he was trying to do, at least that's what it looked like from where I was sitting, and we needed an effort like that," Twins' manager Rocco Baldelli said.
It also continues a trend of Twins' starters going deeper into games. Gray and Pablo Lopez have gone seven innings in consecutive outings, and every Twins' starter has gone at least five innings in seven games this season. Last year, Twins' starters went at least seven innings just 10 times.
"Personally I don't really care about the narratives, I really don't. I care about winning games, and I care about putting our guys in the best spot that I can to go out there and perform," Baldelli said. "We have guys going out there and throwing the hell out of the ball and looking strong. You want to watch them keep pitching, that fires me up. When you have guys making the decision for you, you just go with what you know is right."
The Twins scattered 11 hits and had scoring chances in three straight innings, but until the 10th inning, the only run they scored came from Donovan Solano getting home on a wild pitch in the sixth to tie the game 1-1.
With a runner at second to start the 10th inning, Mauricio Dubon singled to left to give the Astros a 2-1 lead. The Twins had the answer in the bottom half, despite Carlos Correa taking a called third strike with Byron Buxton at second.
Buxton scored on Jose Miranda's single to right. The Twins got the walk-off winner on a single up the middle from Kyle Farmer, scoring Trevor Larnach. Miranda's hit broke an 0-for-9 skid for the Twins with runners in scoring position.
"It was awesome. You never know what win will start a hot streak or what hit will start a hot streak in baseball. When someone walks it off or gets a big hit in a big situation, it can create some hotness in the clubhouse," Farmer said.
Gray was the main story of the day, going six strong innings and allowing just four hits on 98 pitches. Through seven games, Twins' starting pitchers have a 1.12 earned run average and are allowing opponents to hit just .165.
The Twins are 5-2, and face the Astros Saturday at Target Field.