Minnesota Twins stay quiet as MLB trade deadline passes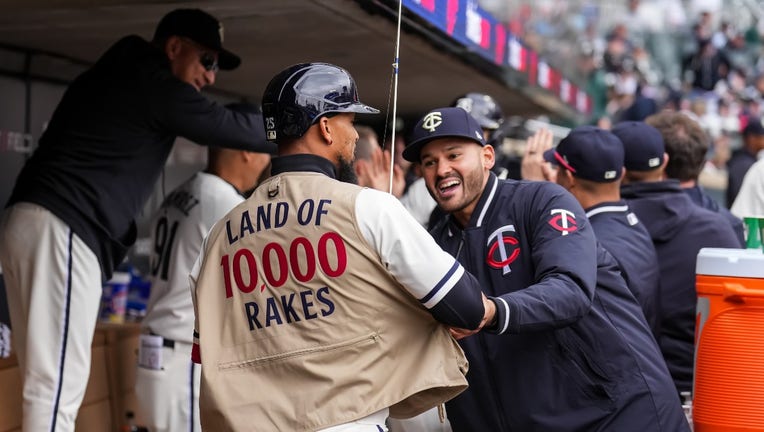 article
MINNEAPOLIS (FOX 9) - Major League Baseball's trade deadline came and passed at 5 p.m. Tuesday, and the Minnesota Twins could not have been quieter.
The Twins didn't make any moves, and now have a two-game lead over the Cleveland Guardians in the American League Central Division after a 3-2 win over the St. Louis Cardinals Tuesday night. The Twins' only trade over the past week was sending troubled relief pitcher Jorge Lopez to the Miami Marlins for another reliever in Dylan Floro.
Floro is 32 years old and in his eighth MLB season. In 43 appearances this season, he's 3-5 with a 4.54 earned run average, has seven saves and 41 strikeouts in 39 2/3 innings.
The Twins kept their current roster as is, meanwhile, the Guardians all but gave them the AL Central title after trading away Amed Rosario, Aaron Civale and Josh Bell.
Twins President of Baseball Operations Derek Falvey said after the deadline passed they were in position to make moves, but their trade partners changed course over the past week.
"We had some clear buy-side conversations with teams that said, 'We might be interested in doing a deal like that, but we just need to see what happens over the next four to five days.' What ultimately happened over those four or five days is things changed. It shrunk the market a bit," Falvey said.
The Twins have their best starting rotation in decades with Pablo Lopez, Sonny Gray, Kenta Maeda, Joe Ryan and Bailey Ober. They now have to hope that holds over the final 54 games.
The problem has been an inconsistent offense all season. Their plus-35 run differential is the second-worst in MLB among division leaders. Somehow, the Cincinnati Reds have a minus-7 differential and lead the NL Central at 59-50.
Not a single player in the Twins' lineup who has played more than 50 games is hitting over .300. Edouard Julien is hitting .293 in 59 games. Ryan Jeffers is hitting .282 over 61 games. Byron Buxton is hitting .207 solely as a DH, Carlos Correa is hitting .226, Joey Gallo is at .177 with 115 strikeouts. Alex Kirilloff was hitting .270 before going on the IL with a bad shoulder.
Basically, it's on the current Twins' roster to get the team to the playoffs, and Falvey thinks it's good enough. Their only chance at the postseason is winning the AL Central, which guarantees a home playoff series.
"We believe this roster is capable of continuing to compete for this AL Central championship and ultimately beyond," Falvey said. "We've seen stretches of our performance as a team that we think can go do that… We didn't find something in this market that we felt was enough to push somebody off the team that would align with what we were looking to do."
DALLAS KEUCHEL OPTS OUT
Dallas Keuchel's time with the Minnesota Twins is over, and it came without him ever touching the mound at Target Field. The former Cy Young winner and World Series champion signed a minor league contract and made six starts with the St. Paul Saints. He went 1-0 with a 1.13 ERA and had 28 strikeouts in 32 innings.
On Tuesday, he reportedly opted out of his contract and became a free agent.