'I'd boo myself too': Carlos Correa hears Twins fans after latest loss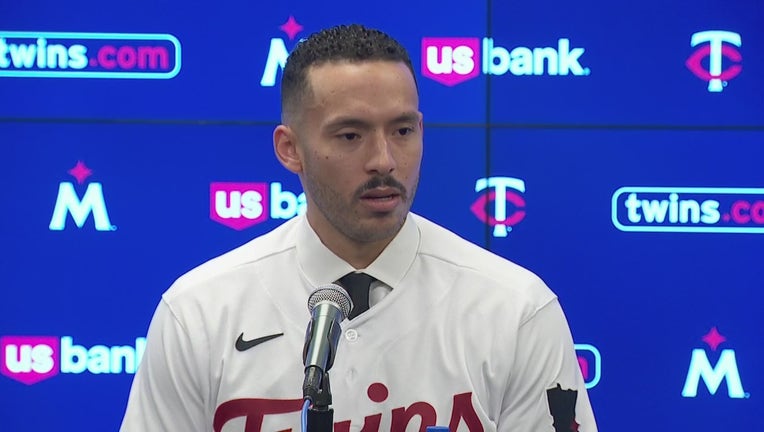 article
MINNEAPOLIS (FOX 9) - Carlos Correa grounded out to end a 6-1 loss for the Minnesota Twins Tuesday night against the San Diego Padres, and heard the Target Field faithful voicing their displeasure as he headed into the clubhouse.
The boos were loud and clear, and Correa said after he couldn't blame them. That's after a game where he went 0-for-5, and left six runners on base.
"I'd boo myself, too, with the amount of money I'm making if I'm playing like that and I'm in the stands," Correa told reporters after the loss. "Obviously, it's acceptable. It's part of the game, part of sports. Fans want production and fans want a team that's going to compete out there and win games. It's to be expected when you play poorly. But at the same time, the work doesn't stop. I'm going to keep working and keep focusing on the things I can control, and the results will come."
Correa matched his self-awareness with his frustration. He returned to the Twins on a six-year, $200 million deal starting this season after agreeing to contracts in free agency with the San Francisco Giants and New York Mets, only to have the deals fall through over medical concerns.
He's back with the Twins for at least six seasons, and is holding his own in the field, but has gotten off to a slow start offensively. After Tuesday night, Correa is hitting just .185 with five home runs and 15 RBI in 32 games and 124 at bats.
Rocco Baldelli is confident he'll snap out of his slump sooner rather than later.
"He's the ultimate worker and adjustment-maker. It's something that has led him to some really great places in his career, and he's a great player. He's been in spots before where he doesn't want to be. He's gotten out of them. He's gotten out of them every time," Baldelli said.
Correa isn't alone. The entire Twins' offense is struggling. Before the start of Tuesday's series, the Twins were just 6-for-43 with runners in scoring position over their last six games, a 2-4 road trip between the White Sox and Guardians. Joey Gallo was hitting just .186 and was in an 0-for-23 stretch before going 1-for-4 Tuesday. The Twins also entered Tuesday last in Major League Baseball, hitting just .220 as a team.
Despite the offensive struggles, the Twins are still 19-17 and have a two-game lead in the American League Central Division thanks to their starting pitching. The Twins and Padres are back at it Wednesday night at Target Field.