Gophers P.J. Fleck on Tennessee: 'I'm committed to the University of Minnesota'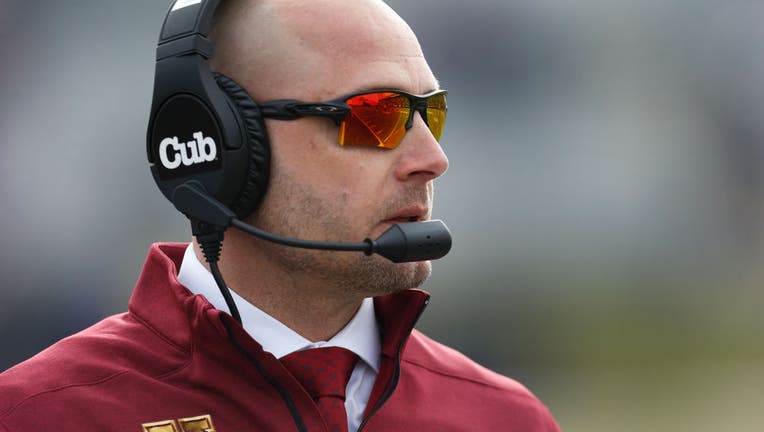 article
MINNEAPOLIS - University of Minnesota football coach P.J. Fleck spoke with reporters Wednesday for the first time since his team's 20-17 loss at Wisconsin to end the season after opting out of a bowl game.
He talked about National Signing Day, with transfers and new recruits on campus, having three former players getting ready for the Super Bowl and his name being mentioned for other head coaching jobs. Back in December, NFL teams with head coaching openings were reportedly interested in interviewing Fleck.
Then last month, a search firm hired by Tennessee vetted Fleck as one of a few candidates for their opening. For at least a few days, Gopher football fans were stressed and anticipating his departure. Officials reportedly reached out to Fleck's agent, and that's as far as talks went. Tennessee hired Josh Heupel for the job in late January.
Fleck was asked about the situation Wednesday.
"I'm committed to the University of Minnesota, I think that's the easiest way to do it. We love it here, simple as that. I think my agent spoke for the party of us, we love coaching here, we love being here, that's part of it," Fleck said. "I know that's hard for people to kind of see at times, but we love it here. Hope the feeling is the same on the outside."
Fleck said he considers it a compliment to the coaching staff and the program that his name consistently comes up for other head coaching opportunities. In 2019, Fleck got a seven-year contract extension after the Gophers started 8-0, Florida State expressed interest and then Minnesota got a historic win over Penn State.
Fleck will enter his fifth season with the Gophers in 2021, and he's currently 26-19 overall. That includes a 15-19 mark in the Big Ten, but the Gophers are also just 1-7 against their two biggest rivals under Fleck, Wisconsin and Iowa. Fleck signed most of his 2021 recruiting class back in December, but did add Clemson grad transfer defensive tackle Nyles Pinckney, and offensive lineman Saia Mapakaitolo, a previous USC commit.
It's his highest rated class since coming to the University of Minnesota, and it's currently fourth in the Big Ten West behind Wisconsin, Nebraska and Iowa. The Gophers' class ranks No. 37 in the nation, according to the 247Sports composite rankings.
"This is an outstanding class, outstanding people. The people who have come early, they act like they've been here four years. Looking at the class coming in, the future is really bright at the University of Minnesota," Fleck said.
He did have a few key recruiting misses. Their top target, Avante Dickerson, signed with Oregon on Wednesday. The top three Minnesota high school players all also went elsewhere, with Minneapolis North athlete Davon Townley picking Penn State.
Fleck and the Gophers are in offseason workouts after a 3-4 season in 2020.