Former Gophers wrestler Gable Steveson returning to amateur competition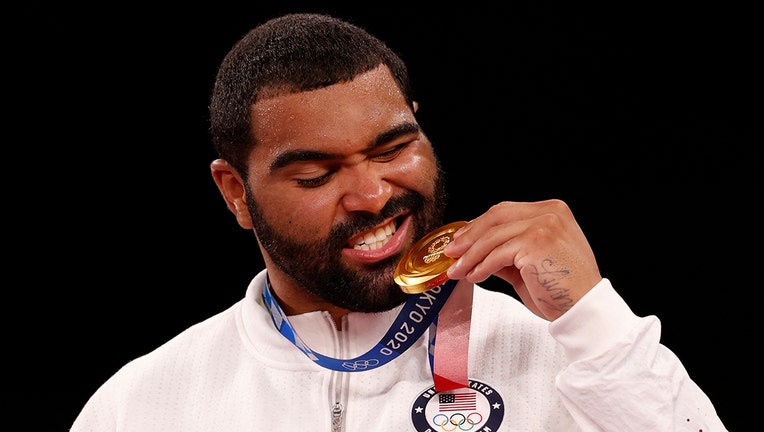 article
MINNEAPOLIS (FOX 9) - After a 13-month break from amateur wrestling, former University of Minnesota wrestling star Gable Steveson is back.
Before we get too excited, no, it's not with the Gophers. The two-time NCAA champion and three-time Big Ten champion made it official Tuesday night he's returning to the amateur ranks after registering for the U.S. Open, which is later this month.
That event is the first step for Steveson to qualify for the 2024 Summer Olympics, which is done at the Olympic Trials. After winning his second NCAA title at heavyweight, Steveson metaphorically announced he was stepping way from the sport by leaving his shoes on the mat. But ever since, he's dropped hints that he'll return to the mat.
Since winning his second national title, Steveson has been on the pro wrestling circuit with WWE.
With the Gophers, Steveson was almost perfect over four seasons. He went 85-2 with a record 60 bonus point wins. He also won the Dan Hodge Trophy twice, as the top college wrestler in the country.
Steveson made world headlines at the 2020 Olympics in Tokyo, beating Georgia's Geno Petriashvilli in a dramatic finish with a two-point takedown at the buzzer. Steveson will return to amateur wrestling through the Gopher Wresting Club, Minnesota's regional training center for international competition.
The U.S. Open is set for April 26-30 in Las Vegas.