Disgruntled Vikings mascot Ragnar trades horns for cheese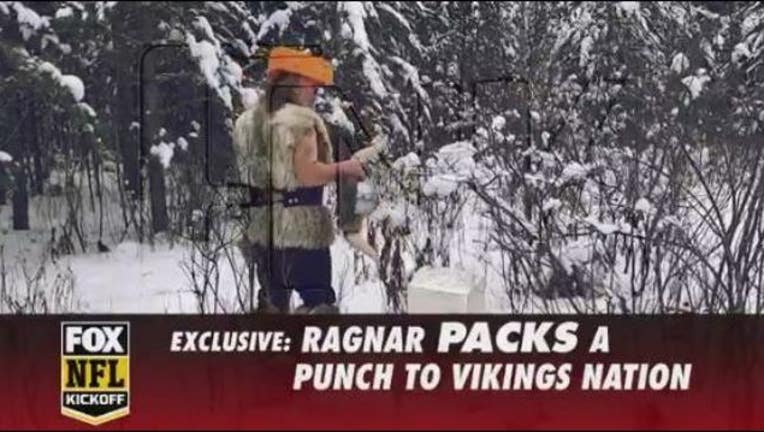 (KMSP) - Ragnar, the disgruntled ex-Minnesota Vikings human mascot, had some mystifying words for fans ahead of the anticipated Vikings-Packers matchup on Sunday night.
In a video that aired on Fox NFL Kickoff, Ragnar appears to scrap his trademark horns for a cheesehead and almost hesitantly says, "...gotta go, as in 'Go Pack, Go." Commentator and former Viking Randy Moss wasn't amused.
 

Joe Juranitch has been the ax-wielding, horn-wearing mascot for more than two decades. In September, he said he was "heartbroken" that he wouldn't be leading the purple onto the field anymore after the franchise refused to give him a hefty raise.
According to Juranitch, the Vikings were committed to retiring Ragnar and limiting his appearances. Contract negotiations eventually broke down between the two sides. Some reports have said Juranitch asked for $20,000 a game, an enormous spike from his previous $1,500 fee.

Juranitch wouldn't talk specific numbers with Fox 9 in September, Juranitch did admit he made a big mistake by trying to handle the situation personally, instead of using either an attorney or an agent.

"I knew for a fact we weren't going to settle on a certain price," Juranitch said. "It's like Vikings fans going to buy a car, you ask for a price, it doesn't mean you will pay it."