Audit of Minnesota high school sports transfers finds lack of consistency, transparency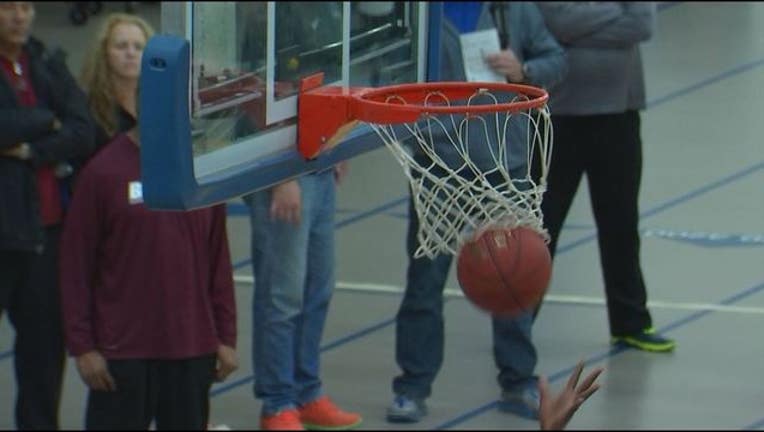 article
ST. PAUL, Minn. (KMSP) - A state audit of student-athlete transfers in the Minnesota State High School League found the league's process lacks consistency, transparency, sufficient public notice, and external review. The review from the Office of the Legislative Auditor also found "deficiencies in how the League makes individual eligibility decisions."
Background on MSHSL transfers
The Minnesota State High School League and its 630 member  schools create their own rules and processes to control student eligibility. Historically, the MSHSL and its schools have imposed restrictions on student-athlete eligibility, including students who transfer between schools. In general, a Minnesota student who transfers between schools is ineligible to participate in varsity sports  at the new school for one year, with some exceptions.
These restrictions are created to prevent athletic teams from dominating a particular high school sport and to foster competition. Transfers can also displace students who would otherwise participate on their local school teams.
Transfer stats
Among students who recently transferred between Minnesota schools or from an out-of-state school,  about 53 percent were granted eligibility to compete in varsity sports.
Concerns lead to audit
In recent years, several of the league's student-athlete eligibility decisions have raised concerns among students, families and state lawmakers. In March 2016, the Legislative Audit Commission directed the Office of the Legislative Auditor to evaluate the Minnesota State High School League. The evaluation addressed the following questions:
Has the League appropriately exercised its rulemaking authority regarding student eligibility to participate in extracurricular activities?
Are there sufficient opportunities for public input in its bylaws, policies, procedures, and administrative activities?
To what extent have League bylaws, policies, and procedures been appropriately applied in student transfer eligibility decisions?
Do appeals processes provide adequate recourse for individuals affected by League decisions?
Are changes needed to make the League more accountable to the Legislature, students, parents, member schools, and the public?
The findings
Legislative Auditor Jim Nobles wrote the following to members of the Legislative Audit Commission:
"We found deficiencies in how the League establishes eligibility criteria for students who transfer schools and want to participate in extracurricular athletic programs. The League's process lacks transparency, sufficient public notice, and external review. We also found deficiencies in how the League makes individual eligibility decisions. Finally, the League's Board of Directors does not provide sufficient oversight of the administration of student eligibility. We recommend that the Legislature require the League to have a more transparent and open process for establishing student eligibility criteria. We also recommend more oversight of individual eligibility decisions by the League's Board, and an increased role for the Legislative Coordinating Commission and Minnesota Department of Education. Finally, we recommend more openness from the League in its communications with students, their families, and the League's member schools."
5 key recommendations
The Legislature should amend state statutes to: (1) require the League to establish a fair hearing process, and (2) improve the League's rulemaking processes.
The Legislature should amend Minnesota Statutes 2016, 3.842, to provide for discretionary review of League eligibility regulations by the Legislative Coordinating Commission.
The Legislature should amend state statutes to require MDE to: (1) review the League's transfer eligibility bylaws, policies, and procedures for compliance with MDE programs and related state and federal law; and (2) monitor certain transfer student cases.
The League should improve its correspondence and website to better inform schools and parents about requirements for transfer student eligibility, appeals, and requests for independent hearings.
To improve consistency and compliance with League goals and regulations, members of the League Board of Directors should improve its review of League staff decisions regarding transfer student eligibility appeals and fair hearing requests.
MSHSL response
In a letter received March 28, Minnesota State High School League executive director David Stead wrote:
"The League embraces the opportunity to implement OLA's recommendations and will have most, if not all, in place prior to the 2017-18 school year." On behalf of the League, he expressed concern that legislatively enacting a fair hearing review process for eligibility decisions "could have significant unintended consequences" without clarifying that "participation in extracurricular activities is a privilege and not a right." He also respectfully requested that the Legislature not implement the recommendation to allow for discretionary review by the Legislative Coordinating Commission of complaints about League eligibility regulations. In a letter dated March 28, 2017, the Minnesota Department of Education (MDE) Commissioner Brenda Cassellius generally supported most recommendations in the report, noting that several recommendations will assist MDE in carrying out its oversight responsibilities regarding the League or "provide more transparency for member schools, students, and their families." She also stated that the Legislature should consider the costs associated with some of the recommendations and noted that MDE does not "currently have the staff capacity or resources to fully implement these changes."
Read a complete copy of the auditor's report at http://www.auditor.leg.state.mn.us/ped/pedrep/mshsl.pdf