Woodbury police pursuit on I-94 leads to two arrests, another on the loose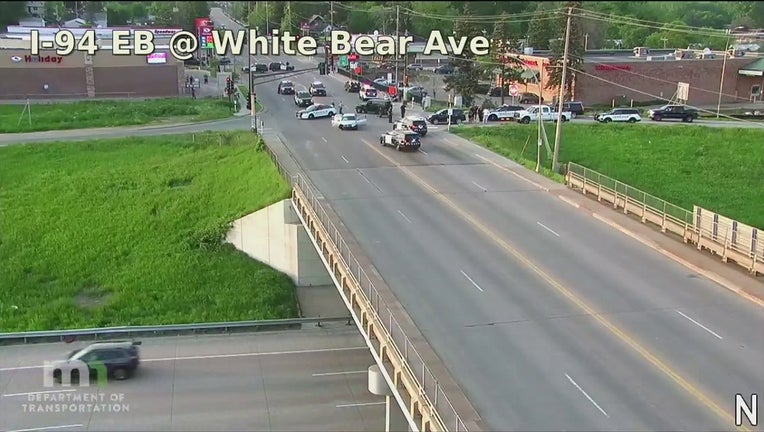 article
WOODBURY, Minn. (FOX 9) - A police pursuit in Woodbury Tuesday evening resulted in two arrests by police.
According to police, at around 7:31 p.m., Woodbury officers located a silver Dodge Avenger on Woodbury Drive with a driver that was suspected to have multiple warrants, including two felony domestic assault by strangulation warrants, and a burglary warrant.
When officers attempted to stop the vehicle, it fled westbound on I-94. As police stayed in pursuit, the vehicle exited I-94 at White Bear Avenue before crashing into two other vehicles. 
According to police, the driver stayed with the vehicle, while passengers fled on foot. Officers were able to locate and arrest two subjects, while another remains at large, according to a press release from police.
The driver, a 25-year-old, from St. Paul, was arrested for fleeing police in a motor vehicle. He is in custody at Washington County Jail.
One passenger, a 32-year-old from Harris, was arrested for a federal weapons violation warrant after a gun was found in the vehicle. He is being evaluated for minor injuries at Regions Hospital.
Emergency Medical Services were called to evaluate innocent bystanders involved in the crash, and no additional injuries were reported.
The incident remains an open and active investigation.