Wolves sign guard famous for shooting underhand free throws, promptly waive him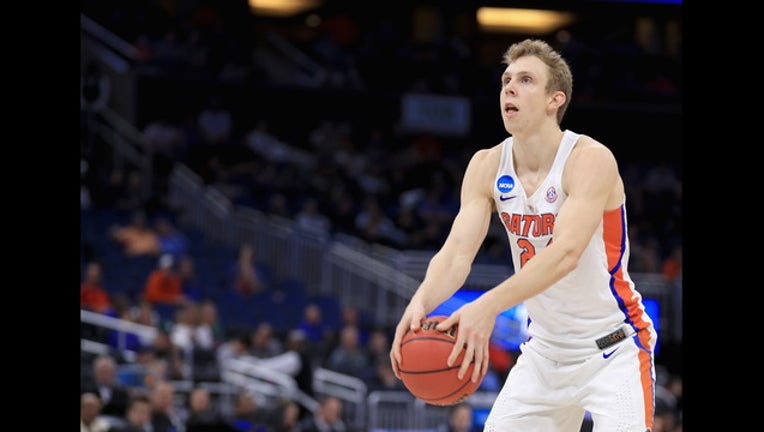 MINNEAPOLIS, Minn. (KMSP) - UPDATE: Just hours after announcing the signing of Canyon Barry and Willliam Lee Saturday, the Timberwolves announced they waived the two players. The Wolves also waived Darius Johnson-Odom and Jonathan Stark in the move. 
The Timberwolves announced two new free agent signings Saturday including a player famous for shooting underhand free throws.
Canyon Berry, 24, is the son of Basketball Hall of Famer Rick Barry. His father famously shot his free throws underhand, a tactic his son has replicated in his own career.
Canyon Barry spent three years at College of Charleston before transferring to the University of Florida for his senior year. He averaged 12.3 points and 3.5 rebounds a game in college, but went undrafted in 2017.
Most recently, Barry played professional basketball in Finland and the Czech Republic last season.
In addition, the Wolves also announced the signing of forward William Lee, 23. He played at the University of Alabama-Birmingham where he averaged 10.6 points, 6.4 rebounds and 2.2 blocks while shooting 26.5 percent on three pointers. He was a two-time Conference USA Defensive Player of the Year.