Twin Cities leaders make push for large sporting events but recognize industry is competitive
MINNEAPOLIS (FOX 9) - Minneapolis business leaders say the city has great venues, restaurants and hotels. But it's not enough to tell people that: They have to show them.
The Minneapolis Downtown Council said there's still work to do to recover from the start of the pandemic when the city's hotel occupancy rate was among the lowest in the country. Business leaders large sporting events to be a part of that recovery.
"These events often occur at a time when our hotels are not full, but we can fill them up and people are spending their money here instead of someplace else," said Steve Cramer, president and CEO of the Minneapolis Downtown Council.
Wendy Blackshaw, the CEO and president of Minnesota Sports and Events, said in recent years, the Twin Cities have lost bids to multiple cities, including Indianapolis, Milwaukee, Las Vegas, and Detroit.
The Super Bowl and the NCCA Final Fours brought in tens of millions in economic impact to the area. Hospitality and sports leaders want more events of that caliber, but they need to be able to compete with other large markets.
"Event organizers are now asking that the funding is available at bid submission. We are currently the only major city of our size unable to provide that," Blackshaw said.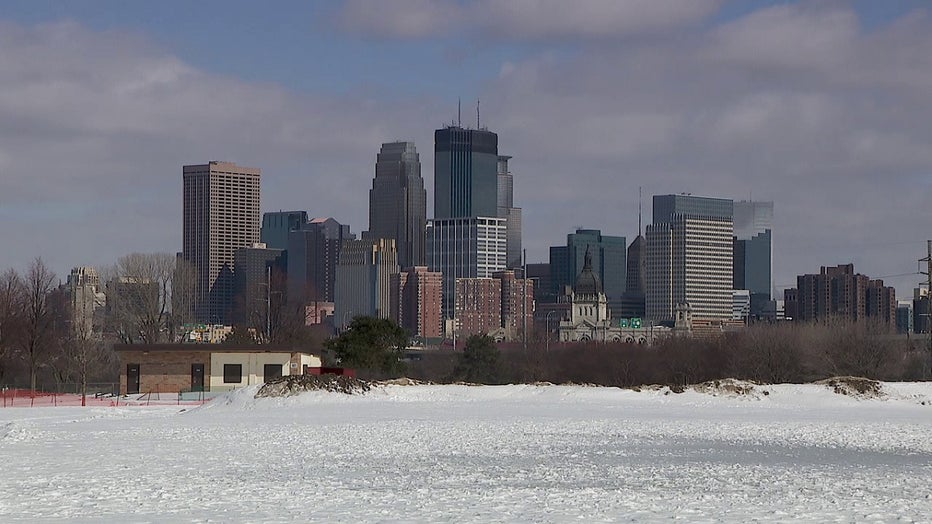 A new organization is hoping to change the narrative around Minneapolis, offering grants for people to tell their story.
The nonprofit is asking state lawmakers for $50 million to create a bid fund in hopes of attracting these three major events: the 2024 USA Gymnastics Olympics team trials at a cost of $5 million, the 2026 World Juniors Hockey Tournament at a cost of $20 million and WWE at a cost of $20 million. In the past, the group has relied solely on corporate sponsorships. The funding would go toward public safety, security, permitting and union labor. Minnesota Sports and Events said if it doesn't receive the funding through this proposal, it will have to freeze bidding in June.
"I'm a little concerned with the price tag of $50 million. We have a lot of people with good ideas here, so it's kind of a leap of faith a little bit," said Rep. Jon Koznick (R-Lakeville).
Though there are questions about the cost, business leaders feel it will be worth it given the economic impact and intangible impacts of repairing Minneapolis' reputation, about which something event planners have expressed concern.
"I think the perception in the minds of some people about conditions in Minneapolis are very, very different than the reality," Cramer said.
Hospitality Minnesota said the state is trailing the national average on hotel occupancy by 14%.
"Visitors in every community across Minnesota drive the hospitality and tourism economic engine for our hotels, restaurants, resorts and many other businesses so everything we can do to make our state and cities attractive for event planners is critically important in helping our industry recover," said Liz Rammer, president and CEO of Hospitality Minnesota in a statement.
Minneapolis' hotel occupancy rate was 46% in 2022, which Cramer said was down 20% or more from pre-pandemic levels. Meanwhile, the number of people coming to events, such as sporting events and concerts, has almost fully recovered, and leaders downtown want to continue building momentum.
"If we don't create this public-private model, we're really withdrawing from the opportunity to have those kinds of events. We just have to be realistic about that," Cramer said.