Teenager stabbed at Washburn High School before large fight broke out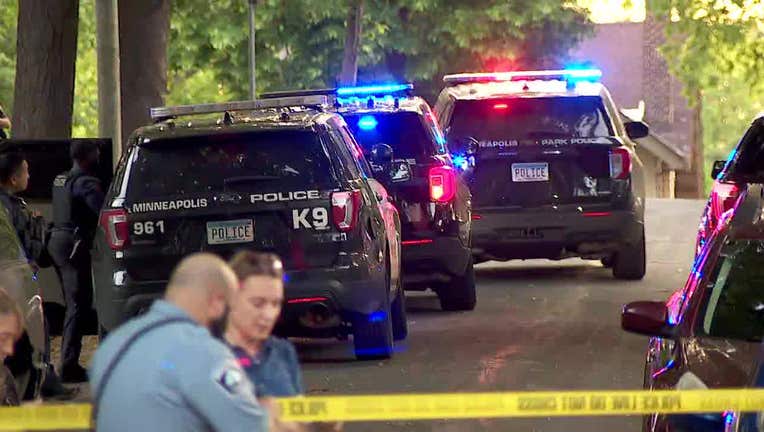 article
MINNEAPOLIS (FOX 9) - A 17-year-old boy was stabbed in the back inside Washburn High School Thursday night.   
Minneapolis Police Chief Brian O'Hara said officers received a 911 call around 7:55 p.m. for a large fight inside the high school's auditorium. A 17-year-old suffered a non-life-threatening stab wound to the lower back. After the stabbing, a large fight broke out, and the crowd started to scatter when officers arrived. 
A 15-year-old boy suffered a potentially life-threatening injury from the fight and was self-transported to the hospital. Police said his injuries are not related to the stabbing.
While officers were helping clear the school, individuals pointed out suspects believed to be involved in the fight. As one officer pursued a suspect, they heard gunfire from a nearby intersection. Shortly after they located a 16-year-old with a handgun in a nearby yard and took him into custody. Officers said there were no injuries from the shooting. 
A 17-year-old boy running with the 16-year-old was also detained. Police say they believe a third juvenile suspect is wanted for the stabbing and is currently not in custody. 
Officers recovered three shell casings at the scene and said the recovered firearm was a Glock handgun with a 50-round drum magazine. Minneapolis police are determining what led to the fight and stabbing. They did not say if the teenagers involved are students at Washburn High School. 
Minneapolis Public School released the following statement on the incident on Friday:
"Last night, an event at Washburn High School was disrupted by a large fight that involved weapons. Minneapolis Police were called and arrested two individuals. We are devastated that what started as a beautiful evening ended up with senseless violence. 
"School continued on at Washburn today, where students and staff had access to various supports if they wanted to process what happened with a trusted adult. Minneapolis Public Schools (MPS) is cooperating with police as they work on their investigation. 
"MPS will continue to do everything we can to ensure student and staff safety at school events."
The incident remains under investigation.