Teacher Appreciation Week, marijuana legalization, gang crackdown: This week's top stories
MINNEAPOLIS (FOX 9) - Teacher Appreciation Week freebies. Man livestreamed standoff. What happens when a teen steals a car in Minneapolis. Here are the top stories from April 29 to May 5.
Teacher Appreciation Week is the annual time teachers get the extra credit they deserve year round. Teacher Appreciation Week is May 8-12, 2023, and several restaurants and businesses are offering deals or freebies to say thank you. Find a list of freebies here.
An armed man who was shot and killed by an FBI agent in Minneapolis in April was livestreaming his final moments. The shooting is also detailed in a search warrant issued related to the standoff. The search warrant was issued after the deadly shooting, to allow investigators to search the home on Dupont Avenue near Dowling Avenue in Minneapolis' Folwell neighborhood.
Monday, Minneapolis Police Chief Brian O'Hara questioned if the city is doing enough to hold teens accountable for criminal actions. Tuesday, FOX 9 looked into what happens when a juvenile gets arrested for a crime. In Minneapolis, the city used to see 200 vehicles stolen in a year. Now, it's 200 stolen a week. So why does it seem like juveniles are released so quickly? The issue is incredibly complex. But we wondered what the first few days look like after a juvenile steals a car and gets caught. It involves a points system developed by numerous agencies that's been in place for 20 years. Read more here.
After several hours of debate, the Minnesota Senate voted to approve a bill that would legalize recreational marijuana for adult use in Minnesota. Both House and Senate bills will now be sent to a conference committee where the differences will be reconciled. Members of the conference committee will vote on the compromise bill before it heads to Gov. Tim Walz's desk for his signature. Walz has vowed to sign a recreational cannabis bill.
A small northern Minnesota city is temporarily without a police department as the department's chief faces charges of stealing from a kratom shop. The City of Emily, Minnesota, located about 30 miles north of Brainerd, voted in March to "deactivate" its department after being notified about an investigation into Chief Damien Stalker. Stalker was charged a month later with theft for allegedly stealing nearly $1,000 worth of items from Kratom Extract Products. Charges filed on April 12 state Stalker admitted to taking the products but claimed he had an agreement with the business to "take the product and pay for it at a later time."
Stillwater police have called it a "tragic accident." An 81-year-old woman, Margaret Peterson, was hit and killed by a garbage truck on the morning of April 25. Neighbors believe she was trying to deliver cookies to the driver at the time. She left behind a grandson, Josh Pritchett, who is still coming to terms with losing her so suddenly. He said his grandma was healthy and filled to the brim with life and joy up until her death.
Many THC edibles for sale on Minnesota's shelves contain THC levels well beyond what's currently allowed by state law, according to a lab analysis commissioned by the FOX 9 Investigators. The legal hemp-derived THC market in Minnesota currently lacks any regulation, which has led to a "wild west" mentality in the market.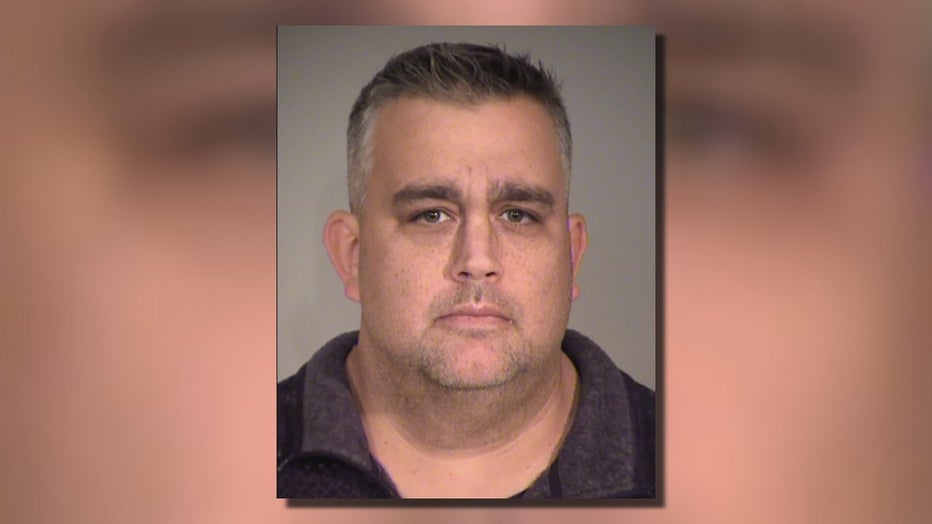 Pictured Hennepin County Sheriff Dave Hutchinson.
The final investigative report into the behavior of former Hennepin County Sheriff Dave Hutchinson is a grim coda to a disastrous final two years in office that began with a drunk driving conviction and ended with censure from the county board. The 33-page document, titled "Confidential Report Do Not Disseminate," was ordered by Metro Transit Police Chief Richard Grates on Jan. 3, the day after Hutchinson's term of office expired and he tried to return to his previous job as a sergeant, which is permitted under civil service rules. With his former job, and its $115,000 salary hinging on the outcome, Hutchinson participated in the Metro Transit investigation and for the first time responded to questions about his racist and offensive text messages, his regular use of homophobic slurs, and allegations he created a hostile working environment for his senior command staff. 
Forty-five people are facing charges as federal authorities announce the next steps in a major gang crackdown in Minneapolis. Indictments unsealed on Wednesday charge 30 members and associates of the Highs and Bloods gangs with racketeering conspiracy (RICO Act) involving alleged murder, attempted murder, robbery, obstruction of justice, and drug trafficking. Separately, 15 other members of the same organizations have been charged in separate cases on drug and gun charges.
As anglers across the state prepare for the kick-off to walleye season in a couple of weeks, the Minnesota DNR is already celebrating netting walleye from the Cannon River for the first time in 31 years. "How can this not be exciting for anybody? This is a blast," says Craig Soupir, Waterville Area Fisheries and Hatchery Supervisor. Soupir and his staff were smiling ear to ear in mid-April because of the walleye they were catching and their enormous significance. The fish are taken quickly to the hatchery, so the eggs can be stripped, fertilized, and ultimately sent out to stock other lakes. This is also proof of a strengthened population of Minnesota's favorite fish in the southern part of the state, particularly the lower Mississippi walleye strain.