Suspect in Champlin Park HS incident in ICE custody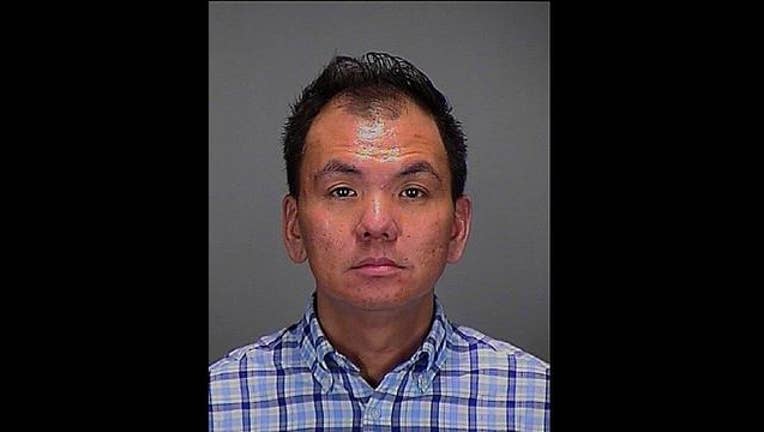 article
BROOKLYN PARK, Minn. (KMSP) - The 42-year-old man suspected of having sex with an adult student at Champlin Park High School is now in ICE custody, according to an immigration spokesperson.
The Department of Homeland Security U.S. Immigration and Customs Enforcement released the following statement on Saturday:
"ICE placed a detainer on David Manito, 42, following his recent arrest on local charges. ICE officers took Manito into federal custody following his release from the Hennepin County Jail. A detainer is a request that ICE be notified of an individual release so that ICE officers may question the individual regarding suspected immigration violations. ICE only places detainers on those individuals that are believed to be removable (deportable) from the United States." 
David Manito was released from Hennepin County Jail after prospectors at the Hennepin County Attorney's Office elected to defer charges. An immigration official tells Fox 9 Manito is not a U.S. citizen.
Prosecutors decided to defer charges to allow more time for police investigation on the case, according to a spokesman for the Hennepin County Attorney's Office.
Brooklyn Park police say David Manito "hooked up" with the 19-year-old special needs student through a social media app.
On Wednesday, when Manito arrived at the school, he lied at the school's security desk about where he was headed and went to meet up with the student.
Manito was captured on school surveillance video wandering the halls. He was in the school for about an hour before he was caught by school officials. 
Police say Manito and the 19-year-old male student had sex twice in the bathroom, but were interrupted the second time by students. Police later arrested Manito for criminal sexual conduct. 
The question remains whether or not Manito committed a crime, as the student is an adult. However, since the student also has special needs, police question whether he had the ability to give consent.
"What we have to determine the capacity of willingness of the student, even though he's a 19-year-old, to consent to sex," said Brooklyn Park Deputy Chief Mark Bruley.
Brooklyn Park Police Chief Craig Enevoldsen says they believe Manito travels throughout the country. Little is known about the suspect, he doesn't even have a Minnesota driver's license. 
School district officials say they're increasing security in light of the incident.
"Champlin Park made changes - most specifically visitors will be escorted to their intended location, making sure proper route is followed," said Jim Skelly, the spokesman for Anoka-Hennepin School District.
RELATED: Champlin Park HS visitors 'will notice a change' after bathroom sex incident