State Patrol squad hit on I-494 near Pilot Knob Road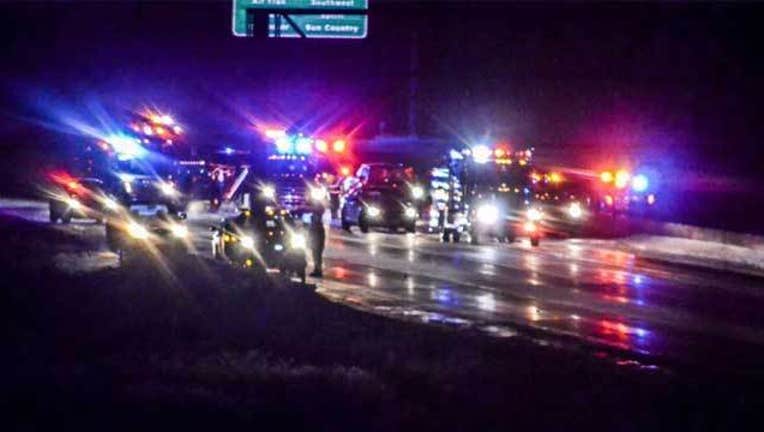 article
Most roads are cleared of Thursday's snow, but glare ice is causing more crashes and delays on Minnesota highways. Bridges, ramps and interchanges are the worst, but main stretches of highways have been problematic too. See a live map of road conditions and travel times at myfox9.com/traffic.
The Minnesota State Patrol recorded 654 crashes Thursday, with 87 crashes involving injuries. No serious injuries or traffic-related deaths were reported.
Trooper hit on Interstate 494
A State Patrol squad car was hit early Friday morning on eastbound Interstate 494 near Pilot Knob Road in Eagan, Minn. Several people were taken to the hospital, but none of the injuries are believed to be life-threatening.

According to State Patrol Lt. Tiffani Nielson, the trooper was inside of her squad investigating a crash when her vehicle was struck. This was the fourth trooper struck in less than 24 hours on Minnesota roads.
Slow down, stay back, move over
"This is a bad, bad day," Trooper Mark Fahning said, in the thick of Thursday 's traffic mess. "We got used to some really good weather and now the weather has gone bad and everyone has forgotten how to drive. Need to slow down and increase the following distance."
Minnesota's Move Over Law
- When traveling on a road with two or more lanes, drivers must keep over one full lane away from stopped emergency vehicles with flashing lights activated — ambulance, fire, law enforcement, maintenance, construction vehicles and tow trucks.
- Reduce speed if unable to safely move over a lane.
- Failing to take these actions endangers personnel who provide critical and life-saving services. Fines can exceed $100.
Weekend forecast
Back to frigid sunshine for Friday with a high of 2, then bright and quiet teens for the weekend -- thinking seasonable 20s by the middle of next week. myfox9.com/weather