Stanley Hubbard: SPJ's criticism of #Pointergate 'totally out of line'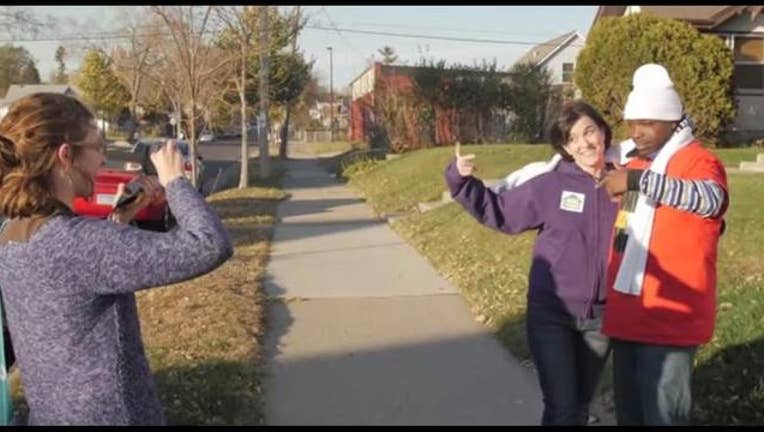 article
Stanley Hubbard isn't taking the Minnesota Society of Professional Journalists' criticism of his station's #Pointergate reporting lying down.
Today, the SPJ published a letter Hubbard wrote them that opens with this: "I am disappointed in how the Chapter has responded to KSTP-TV's coverage of Minneapolis Mayor Betsy Hodges's participation in a get-out-the-vote event with Neighborhoods Organizing for Change (NOC)."
BACKSTORY: 'Gang sign' report on photo of Minneapolis mayor spawns #Pointergate
Hubbard's letter gets more critical from there.
"You even went so far as to suggest that we would try to mislead," Hubbard writes. "To suggest that KSTP-TV would ever deliberately distort any fact in any story is totally out of line. We have never done so and we never will do so."
"I am concerned that some members of the Minnesota SPJ and its board have been 'taken in' by a deliberate attempt through misinformation on the Internet to embarrass and discredit KSTP-TV," he continues later on. "The SPJ Code of Ethics itself says that a journalist should verify information before releasing it. Had you done so, you would have found that KSTP-TV has not, in this instance or ever, allowed itself to be used by one political group to make points against another political group, however, KSTP-TV will always welcome any credible and corroborated critique of its work."
Fox 9 touched base with the person Hubbard's letter is addressed to, SPJ President-elect Jonathan Kealing, to get his response.
"I'm not surprised," Kealing says. "Mr. Hubbard has been very outspoken on this, and he's been a strong defender of their work."
We asked Kealing if he thinks Hubbard made any valid critiques of the SPJ's board and its decision to call out KSTP.
"I don't think I want to get into a point-by-point with it," Kealing replies. "I don't think that serves our purpose, other than to say that we've gotten both positive and critical comments of our statement, and we considered all of them and we consider all of them. If we want to be taken seriously when we're critical of someone else, then we need to take criticisms of the statements we put out seriously."