2 people killed in St. Paul on Minnehaha Avenue East
ST. PAUL, Minn. (FOX 9) - Two people were killed in a shooting in St. Paul Tuesday morning, according to authorities. 
The St. Paul Police Department said homicide investigators are on the scene where two people were killed after police were called to the Minnehaha Apartments complex around 5:45 a.m. Tuesday. When police arrived, they found a woman suffering from apparent gunshot injuries inside the apartment building. She was pronounced dead at the scene. 
As police were securing the scene, a second victim, a male, was located behind the building. He was suffering from apparent gunshot wounds and was pronounced dead at the scene. It's unclear if the male victim was an adult. 
Investigators are working to determine what led to the shooting and who is responsible. A connection between the two victims has not yet been determined, police said.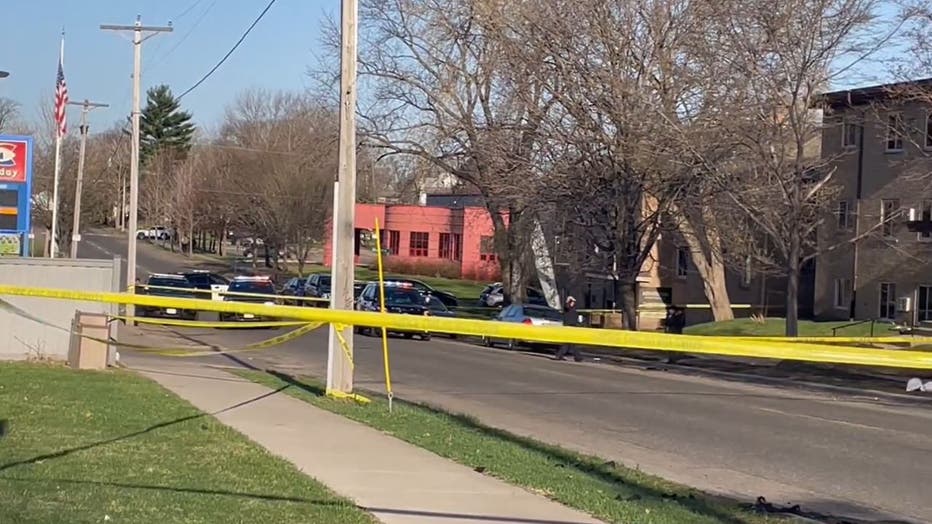 There's a large police presence outside of the Minnehaha Apartments in St. Paul Tuesday morning.
Police officers were seen escorting people out of the Minnehaha Apartments on the 1400 block of Minnehaha Avenue East Tuesday morning, which is blocked off Tuesday morning. 
There was a large police presence outside the apartments, which is near Twin Cities Academy. A leader at the school said an email has been sent to families saying they can stay home on Tuesday. But the school leader said police told them there is no threat to the public. There will be mental health counselors available at the school.
These homicides were the 11th and 12th of the year in St. Paul, police said Tuesday.