St. Paul hires outside firm to assess bluff face following rockslide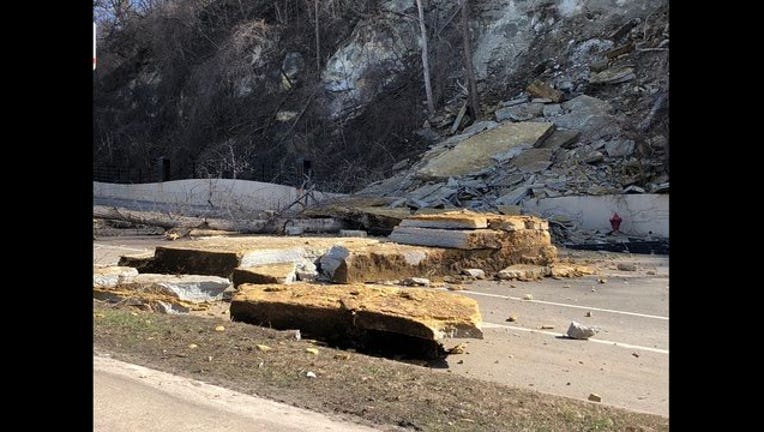 article
(KMSP) - Wabasha Street in St. Paul between Plato Boulevard and Humboldt Avenue will remain closed for at least a few more days after a rockslide Saturday that sent debris tumbling down a hill and into the roadway.
No one was injured as a result of the incident, but the city is hiring an outside expert to assess the rock face and recommend future steps to make sure the area is safe for motorists and pedestrians. 
Itasca Consulting is performing a survey to map the face of the bluff, with city officials hoping to have a  action plan by the end of the week.
Meanwhile, gawkers spent much of the weekend reveling in the destruction, which they say is not uncommon in this area of St. Paul near the Mississippi River.
"Two years ago in the same area a slab or two fell off and it went into the road," said Andre Mudek, who lives in the area. "They cleaned it up pretty quickly and now that might be a precursor to a larger section coming down."