Single day light rail ridership record set on Final Four Championship Monday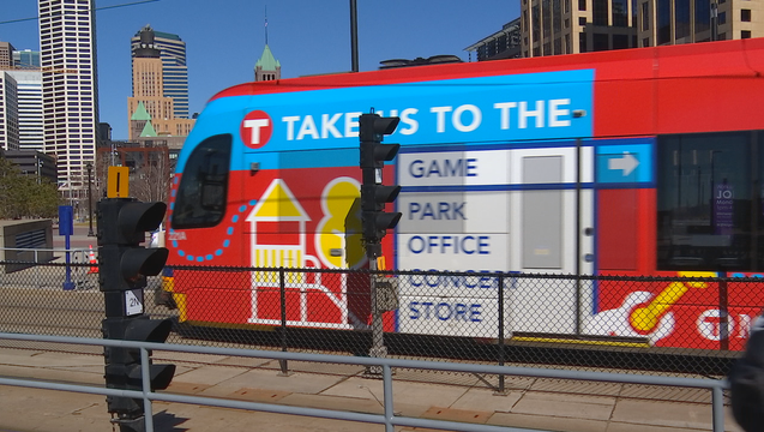 article
MINNEAPOLIS (FOX 9) - The Final Four brought in record numbers for lightrail ridership in the Twin Cities.
At a press conference Friday morning, the Minneapolis Local Organizing Committee gave Metro Transit General Manager Wes Kooistra a Final Four game ball to celebrate.
"Thank you for not dropping the ball," said Kate Mortenson, the president of the committee.
Metro Transit set a single day rail ridership record of 130,000 rides on Championship Monday of Final Four weekend. Metro Transit General Manager Wes Kooistra says the amount broke the previous record of 122,000 set on Sept. 11, 2017, during a Vikings Monday night football game.
Throughout the whole Final Four weekend, Metro Transit provided 160,000 more rides compared to the weekend before. Kooistra applauded their efforts to handle the big event as well as provide their normal service.
"One thing we were able to do with this event was continue the service to our daily riders in the same way that they always receive that service throughout the event and that's important to our daily customers," said Kooistra.
Metro Transit had six extra trains running throughout the Final Four weekend.