Sheriff warns of thin ice after 2 snowmobiles break through near Lake Minnetonka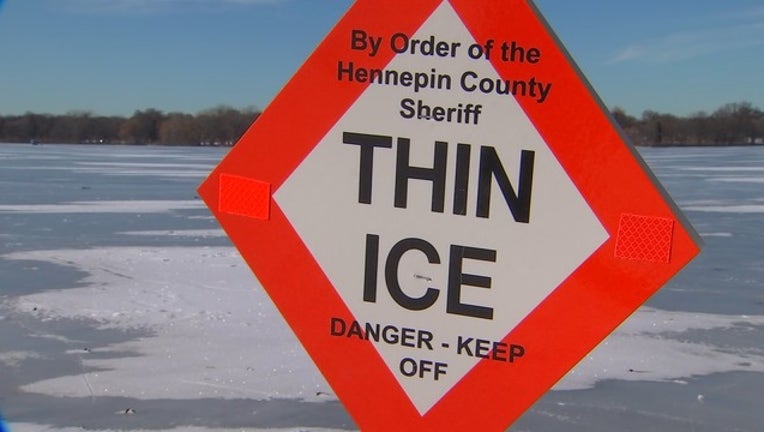 (FOX 9) - The Hennepin County sheriff's office has posted Thin Ice signs in channel areas around Lake Minnetonka after two snowmobiles went through the ice in Seton Channel Saturday night.
According to the sheriff's office, both drivers escaped on their own.
Seton Channel has opened up due to the water current, warm temps and melting snow. Deputies placed Thin Ice signs on the north and south sides of Seton Channel, Zimmerman's Pass and Coffee Channel.
 Here are some ice safety tips to keep in mind before venturing onto the ice:
•    Always have a safety plan before going onto ice in the winter
•    Check with local bait shops for ice thicknesses 
•    Let people know where you are going and when you will be home 
•    Wear a life jacket even in the winter
•    Carry a set of ice picks in an easy-to-reach location in case you do fall through the ice