Search for missing plane now focused on water-filled quarry on Grey Cloud Island
COTTAGE GROVE, Minn. (FOX 9) - Search crews combed the water in a rural part of Washington County Monday morning after a small plane went missing Sunday afternoon.
Sonar eventually allowed them to locate the small plane more than 70 feet below the surface.
"It's so hard to tell on those images. We know that there's a debris field. We can't pin point what's intact and what's not, but we know that there's a debris field at the bottom," said Washington County Sheriff Dan Starry.
Authorities say the Cessna aircraft left Flemming Field municipal airport in South St. Paul Sunday afternoon with three people on board.
By that evening, the airport reported them missing.
The Washington County Sheriff and Cottage Grove Police Department narrowed their search to a water filled quarry on Grey Cloud Island just north of the Mississippi River. 
"The wreckage is in a lake and the lake is really deep," Starry said.
The sheriff said with sand walls and depths of up to 200 feet, the difficulty of the lake prompted them to bring in commercial divers to do the recovery as they continue to try and figure out what exactly happened and why the plane went down.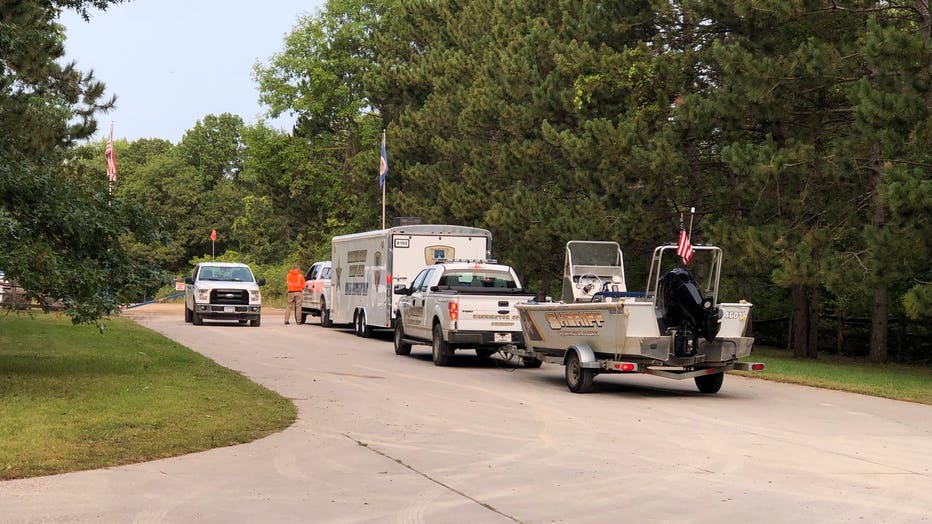 Crews search the Mississippi River for an aircraft that lost radar contact Sunday night. (FOX 9)