Police: Young child found wandering outside Rogers, Minn. day care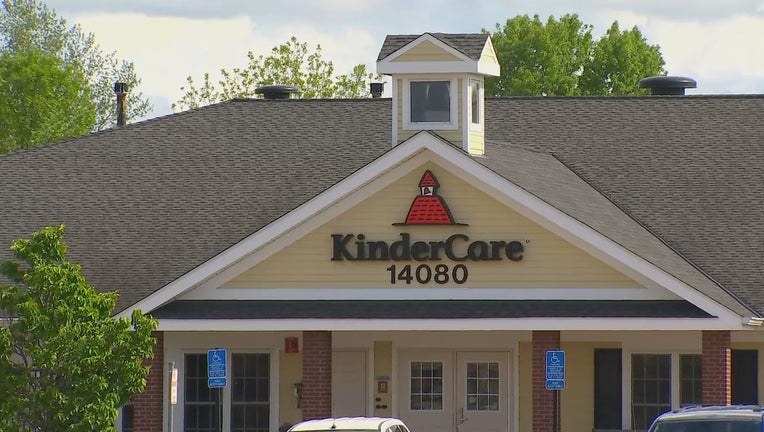 article
(FOX 9) - Officers in Rogers, Minnesota are investigating after a passerby found a young child wandering around outside a day care facility.
Police say they were called around 11:40 a.m. by a woman who reported finding the small child across the street from a day care on the 14000 block of Northdale Boulevard.
The woman told police she had returned the child to the day care but saw two other kids outside the fenced area, where staff members were present.
Thankfully, officers say no children were hurt during the incident.
An investigation is ongoing but police say it does not appear the fence was left open intentionally.
In a statement, the facility's owners, KinderCare, said:
At KinderCare, nothing is more important to us than the safety of the children in our care. We have a strict protocol we follow whenever a concern is raised, including immediately calling the parents of any child involved and reporting to licensing. We're working closely with licensing and we'll follow any additional guidance they offer.
Although two of the children involved remained close to the center, one child left the playground. We've taken immediate steps to ensure this kind of thing doesn't happen again. This afternoon, we installed a second lock on all of our outdoor gates. From now on, we'll keep a closer eye on all vendors as they work on and around our center. We will also retrain all of our teachers and staff on child supervision.