Police: Boy injured after being thrown from balcony in St. Paul, Minnesota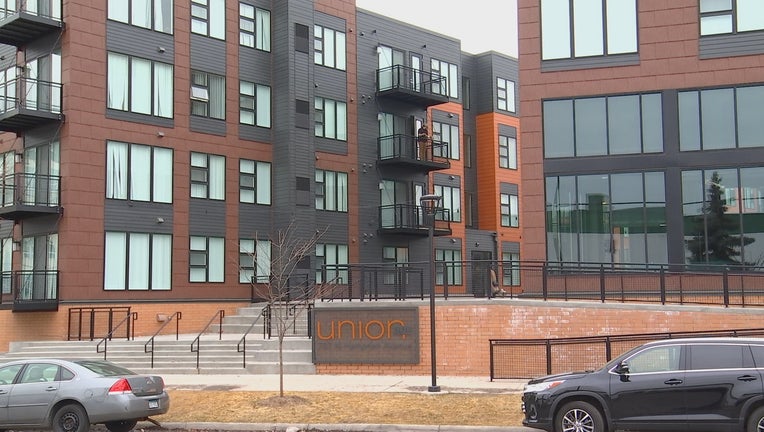 ST. PAUL, Minn. (FOX 9) - An 11-year-old boy is in serious condition after his mother pulled him out of bed and threw him off the balcony of their fourth floor apartment in St. Paul, Minnesota Monday morning. 
St. Paul Police Department spokesperson Steve Linders said officers responded to a 911 call at the Union Flats apartments on the 700 block of Hampden Avenue around 8:40 a.m. The caller reported seeing a child falling from the fourth floor balcony and thought it was a suicide attempt. 
When officers arrived, they found a boy lying in the courtyard of the apartment complex, suffering from serious injuries. At the time, he was not able to tell officers what had happened. 
Paramedics responded to the scene and transported the victim to Regions Hospital. He has at least one broken femur, a fractured jaw and head injuries. 
"He is seriously injured, physically, but thankfully he is going to survive," Linders said. "I imagine he is injured emotionally as well." 
Officers went up to the victim's apartment where they found three people: the victim's 6-year-old brother, his 33-year-old mother and her girlfriend. The 6-year-old boy was not injured.   
The victim's mother told officers she had pulled him out of his bunk bed, dragged him out to the balcony and threw him over, Linders said. It is not clear what motivated the incident. 
"Obviously, we all want to know why this happened," Linders said. "We all want answers, but she has not provided any. She just told the investigators that she did this and she did not say why." 
Linders estimated the victim fell approximately 40 feet. 
Officers arrested the victim's mother and booked her into the Ramsey County Jail for aggravated assault and malicious punishment of a child. 
In a statement posted on his Facebook page, St. Paul Police Chief Todd Axtell thanked the officers and medics who responded to what he described as a "tough" call. 
"As the grandfather of seven little ones and someone who has responded to calls like this—calls involving the unthinkable—I know the emotional toll this can take on a person," the chief wrote. 
The incident remains under investigation.