Pelicans making annual migration to Minnesota, nesting season approaches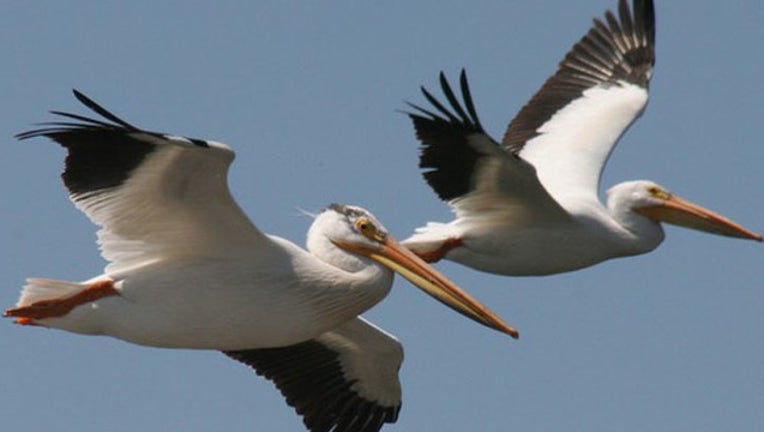 article
(FOX 9) - Pelicans are returning to Minnesota as part of their annual northern migration from the Gulf of Mexico, according to the Minnesota Department of Natural Resources.
Minnesota is the summer home for 20 percent of the North American white pelican population. The majority settle at Marsh Lake in Big Stone County as well as in Lac qui Parle and Swift counties. As the pelicans move to these counties, DNR officials say many pelicans will make stops at lakes in southern Minnesota.
Starting this month, some pelicans will start to nest in large groups. The birds will nest on the ground, likely on isolated islands. DNR officials ask the public to watch from afar as pelicans are sensitive to a human presence and could easily be scared off, abandoning their eggs.
Once thought to have been wiped out from the state, pelicans were found in the state in 1968. Since then, conservation efforts have helped the state's pelican population grow.