Owamni Chef Sean Sherman makes Time's 100 Most Influential People list
MINNEAPOLIS (FOX 9) - At the Indigenous Food Lab in Midtown Global Market, employees are making and distributing meals to people in need. But co-founder Sean Sherman is still trying to digest his latest accolade.
"We feel very honored to be able to hold something like that, and I just hope it opens up more doors for not only us but everybody else and this Indigenous food sovereignty movement," said Sherman.
Time Magazine named Sherman, who is a member of the Oglala Lakota Sioux Tribe, to its list of the 100 Most Influential People of 2023.
The feature, written by Top Chef's Padma Lakshmi, cites Sherman's impact on revitalizing and revolutionizing Native cuisine in the U.S. and calls him "a powerful force of good in the culinary world and beyond."
"I've been able to cross paths with her just briefly on a few different pieces in the past, and I feel really honored that she was selected to talk about this," said Sherman.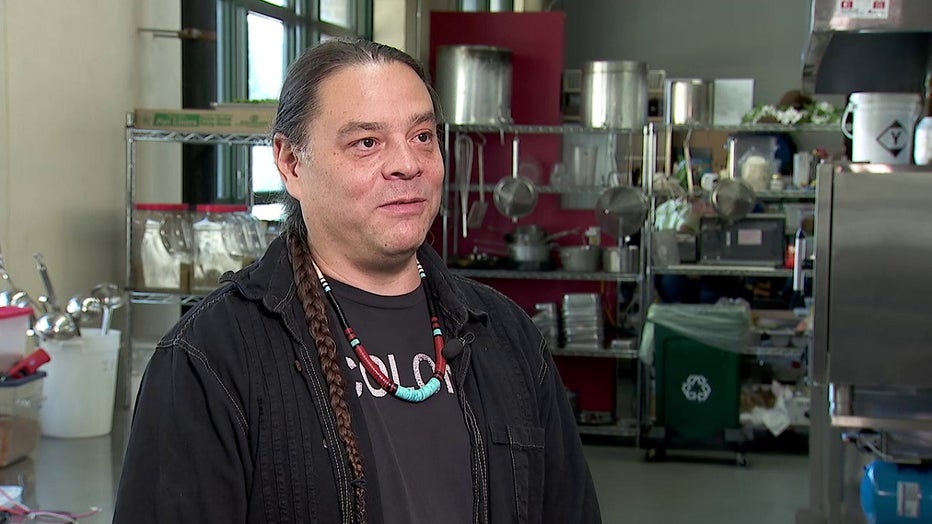 This is the latest in a long line of honors for Sherman, who won a James Beard Award for best new restaurant last year for Owamni, which showcases Indigenous dishes and ingredients.
The magazine also credits him with inspiring a new generation of Native chefs to honor their cultural heritage and decolonize their diets.
"Our vision is to hopefully one day see restaurants like Owamni all over North America because there's no reason why we shouldn't drive across this nation and find Indigenous-focused food businesses featuring the history and food and flavor and culture of that particular region," said Sherman. 
Sherman says Owamni is closed for a few weeks because of an electrical fire in the building, but his mission to educate the public on the virtues of eating in harmony with mother nature will always be on the menu.
"We're excited for just so much more programming around Indigenous foods and we're just going to keep doing our best to bring in more people and just have a lot of fun with this," said Sherman.