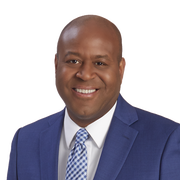 When we want a personal story told, Maury is our guy. After all, who could say no to that smile?
His passion is meeting people from all walks of life and telling their personal stories; you see those weeknights on FOX 9 News.
Maury is a Minnesotan through and through; born and raised, went to school here…and lives in Minneapolis to this day.
The latest from Maury Glover
This week, Brooklyn Park is showcasing its more than 100 restaurants in the city's first-ever restaurant week.
Wild fans and concertgoers will soon see some new rules when entering Xcel Energy Center.
For many Minnesotans, going up north for the weekend is a way of life. But for one group of people, a lake in north-central Minnesota is an oasis in the middle of cabin country.