Officer Yanez won't return to St. Anthony Police Department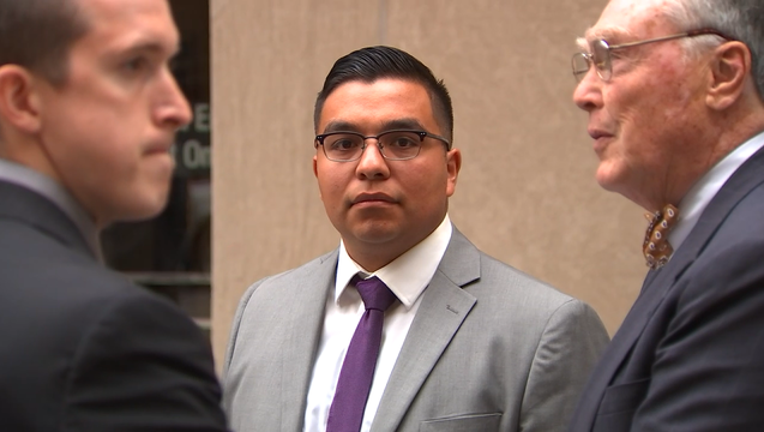 article
ST. ANTHONY, Minn. (KMSP) - Moments after the jury found St. Anthony, Minnesota police officer Officer Jeronimo Yanez not guilty on all counts in the deadly shooting of Philando Castile, the city announced Yanez would not be returning to its force.
"The City of St. Anthony has concluded that the public will be best served if Officer Yanez is no longer a police officer in our city," the city said in a statement. "The city intends to offer Officer Yanez a voluntary separation agreement to help him transition to another career other than being a St. Anthony officer. The terms of this agreement will be negotiated in the near future, so details are not available at this time. In the meantime, Officer Yanez will not return to active duty."
Yanez was charged with manslaughter for the July 6, 2016 shooting of Castile during a traffic stop in Falcon Heights, which was patrolled by the St. Anthony Police Department.
On Aug. 15, 2016, Yanez returned to work to perform desk duties and other administrative work, but returned to leave on Aug. 24 "out of respect to the sensitive nature of the tragic incident and the concerns from the community."
THE BIG STORY: Officer Jeronimo Yanez found not guilty in shooting of Philando Castile