Oak Park Heights inmate charged with attacking, partially blinding corrections officer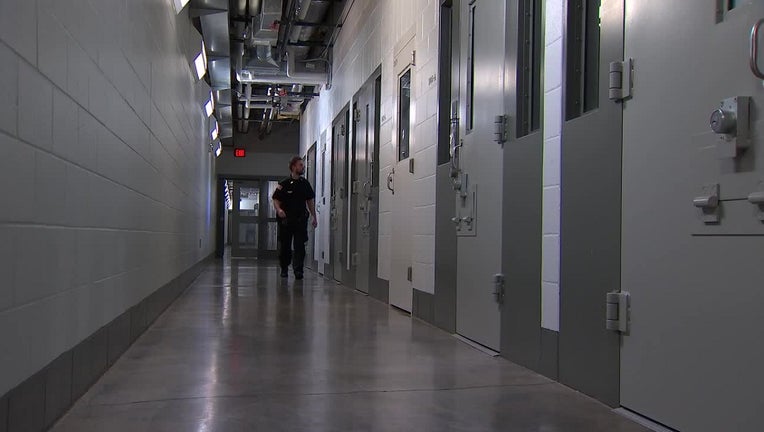 article
OAK PARK HEIGHTS, Minn. (FOX 9) - An inmate at the Oak Park Heights correctional facility was charged with attacking an officer resulting in the officer needing several surgeries and permanently losing vision in one eye. 
According to the charges, on the morning of Jan. 15 inmate Dominique Jefferson said he wanted to speak with a member of the crisis intervention team. The corrections officer went up to Jefferson and had a brief conversation before telling Jefferson to return to his cell. 
Jefferson refused to listen and told the officer, "Better ring the bell… I've been waiting for you," the complaint said. 
As the officer went to call for help Jefferson allegedly punched her in the eye with a closed fist "violently sending her to the ground," the complaint reads. 
Other correction officers came to help and restrained Jefferson. He continued to threaten them saying "Let go of me and I'll do the same to every one and each of y'all. I'll remember y'all when I come out," the complaint reads. 
The injured officer was transported to Regions Hospital for treatment. She suffered significant damage to her right eye and multiple facial fractures. The officer had multiple surgeries to help fix her eye, but the damage was irreversible, and she lost vision in her eye.  
The officer also needs at least four additional surgeries to repair the facial fractures, according to the complaint.
Jefferson was charged with first-degree assault for the Jan. 15 attack against the corrections officer. If found guilty, he could be sentenced to serve an additional 25 years behind bars. 
The charges come after seven correction officers were assaulted by inmates in three separate incidents at the Stillwater and Oak Park Heights correctional facility this week. 
"We will take every appropriate action to stop these senseless acts of violence against our staff," said DOC Commissioner Paul Schnell in a statement about Thursday's incident. "The safety of all those in our facilities is our top priority. Sadly, even though it is a small number of inmates who engage in these acts of violence, these incidents also affect the far greater majority of incarcerated people who are committed to rehabilitation and transformation."
The DOC's Office of Special Investigations is investigating the assaults. The findings will be sent to the Washington County Attorney's Office, which will review them for charges.