No evidence of zebra mussels after 3-step treatment on Christmas Lake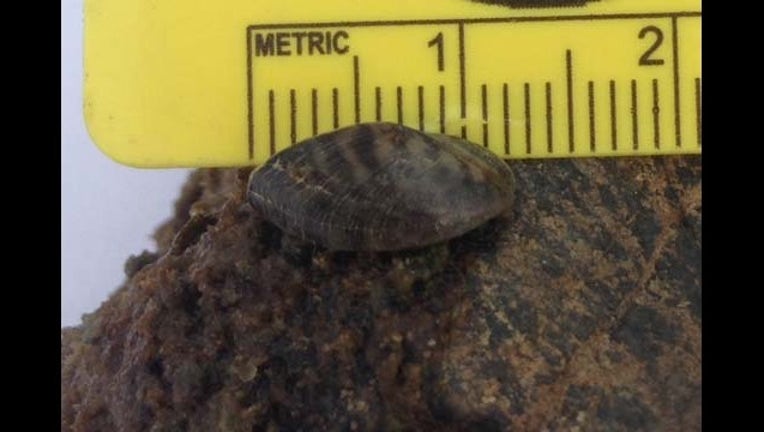 article
Divers found no evidence of zebra mussels in Christmas Lake in Shorewood, Minnesota, confirming a three-step treatment has been effective. The Minnesota DNR said this is an encouraging development in the state's early response to new infestations of the invasive species.
Divers from Blue Water Science and Waterfront Restorations surveyed the lake on April 13. The dive was conducted both inside and outside the treatment zone near the public boat launch.
Step 1: Zequanox (a natural substance highly selective to zebra mussels) was added to Christmas Lake in September.
Step 2: A copper treatment of EarthTec QZ was added in October and November.
Step 3: 1,000 pounds of potash was dumped under the ice near the boat launch in December. Potash is a potassium compound used in agriculture. This was only the third time potash was used for zebra mussel control in the United States.

Next steps
The information gained from Christmas Lake will help the DNR determine when, where, and how to treat new zebra mussel infestations most effectively.
"We are encouraged by these early results," said Keegan Lund, DNR aquatic invasive species specialist. "We used every available tool to respond to this isolated zebra mussel infestation and learned valuable information in terms of responding to new infestations."
In May, the DNR and Minnehaha Creek Watershed District representatives will search the shoreline and monitor the lake for signs of zebra mussels. Extensive in-lake monitoring will continue for several years to determine whether zebra mussels have been eliminated from the lake.
The zebra mussel problem
Female zebra mussels can produce up to a half million eggs per year. The problem spreads when mussels attach to boats and are then transferred to other to clean lakes. More than 700 lakes in Minnesota are affected by zebra mussels, including some big metro lakes like White Bear Lake and Lake Waconia.

Be part of the solution
Clean your boats and trailers
Drain your boats and live wells
Dispose of your unused bait
Follow the legally-required 21-day drying period before transporting your dock material or related equipment to another lake