New accusations against controversial lawyer Paul Hansmeier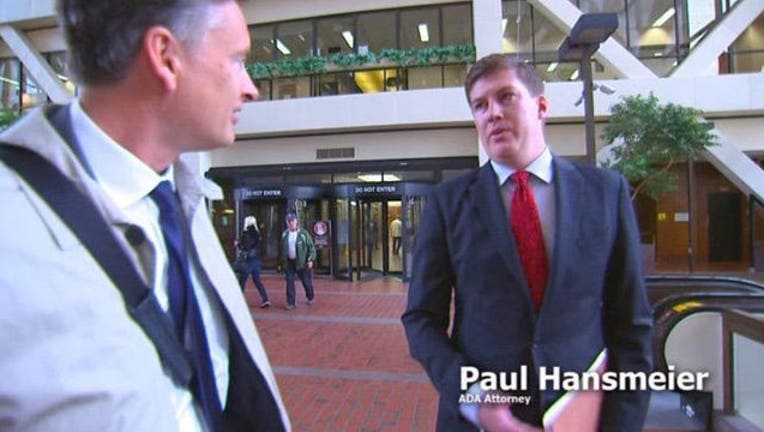 article
(KMSP) - There are new accusations leveled against Paul Hansmeier, a controversial lawyer facing federal charges. New documents reveal the FBI is investigating the suspended lawyer for his past work representing a nonprofit suing businesses for violations of the Americans with Disabilities Act. 
Hansmeier, who was indicted for offenses related to copyright trolling, is now accused by his former client of withholding legal proceeds for the disability lawsuits. The Fox 9 Investigators first brought Hansmeier's activities to attention in 2015. 
THE STORY: Small businesses sued by controversial lawyer over Americans with Disabilities Act
Before his law license was suspended, Hansmeier represented the Disability Support Alliance, or DSA. Hansmeier would controversially sue businesses for minor violations of the ADA, using "testers" who would look for violations.
However, a lawyer for the DSA says four testers "stole settlement proceeds from DSA litigation efforts, with the help of" Hansmeier — and that the five kept "71.4 p[ercent of the revenues generated from" lawsuits between July 2014 and June 2016, according to a brief filed in a disability access case.
"Instead of making it into the Disability Support Alliance's bank account, the majority of the assets were transferred directly to Paul Hansmeier or to testers themselves," Jenn Urban, a lawyer for the DSA, told Fox 9. "There were agreements that prohibited the testers from sharing in the settlements."
A representative of the Dakota County Attorney's office told Fox 9 the office is reviewing possible charges against the four testers: Scott Smith, Aaron Dalton, Melanie Davis and Zachary Hillesheim. The case follows an investigation by the Burnsville Police Department.
The FBI sent a letter to Urban, notifying her the agency had "identified Disability Support Alliance as a possible victim of a crime." Urban was hired by Eric Wong, the chair of the DSA, to investigate the agency; a year later, Urban says her investigation led to the alleged defrauding of the nonprofit.
Meanwhile, Padraigin Brown, Hansmeier's wife, continues to sue businesses for ADA violations. Urban believes Brown may be in violation of the law by not turning over proceeds to the DSA. Urban told Fox 9 that Hillesheim and Davis filed the proper paperwork so no lawsuits filed after Aug. 18, 2016, will need to involve the DSA.
None of the testers, Hansmeier, or his wife, responded to Fox 9's requests for comment.