MPR leaving Twitter after NPR labeled as 'government-funded media'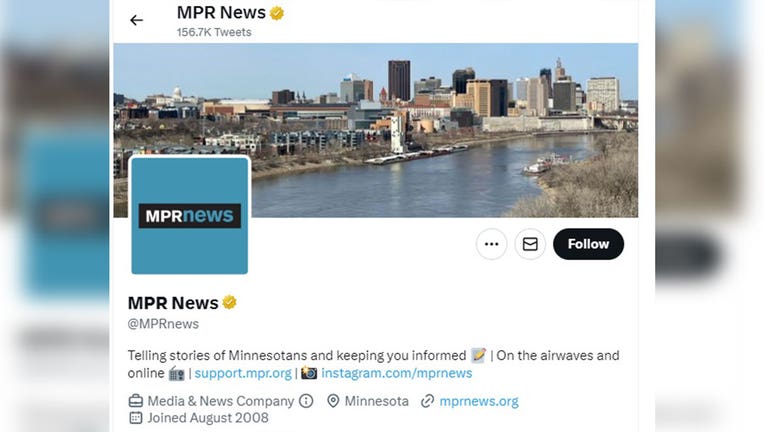 article
(FOX 9) - Minnesota Public Radio is leaving Twitter, following the lead of National Public Radio.
NPR announced last week it would stop posting on Twitter after being labeled at first as "state-affiliated media" and later as "government-funded media." Since, Elon Musk's takeover of the social media company, Twitter has begun labeling news organizations when they receive their funding from governmental sources.
It's something that Google also does with YouTube. For example, NPR's YouTube channel is labeled as an "American public broadcast service."
The labels are meant to give context as some governmental news sources are often considered to be little more than propaganda, like RT (Russia Today) or the Chinese Xinhua News.
NPR objected to the labeling, pointing out it receives less than 1 percent of its budget from government funding. NPR leaders also say the organization has editorial independence from U.S. government.
It's important to note, at this point, MPR hasn't been labeled as "government funded." In a post on Instagram, MPR explained the decision by saying: "After much discussion, MPR has decided that continued use of Twitter by our organization was contrary to our mission and core values. Instead of being a neutral and efficient channel for serving the public, Twitter is now actively aiming to undermine the integrity of public media organizations like ours.
"The decision to leave Twitter was neither simple nor easy. It was instead the product of much discussion. In deciding to label public media organizations as 'state affiliated' and then 'publicly funded' over a week period, Twitter inaccurately describes what public media is and does."