Minnesota's moose population remains stable for 8th consecutive year, DNR says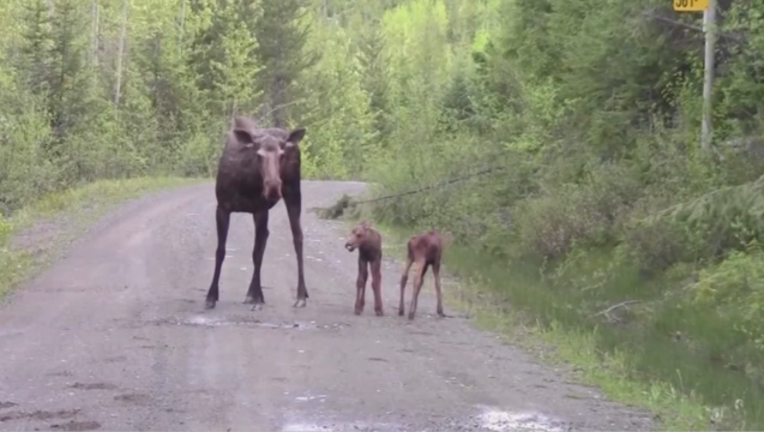 (FOX 9) - Minnesota's moose population remains stable for the eighth year in a row, according to the Minnesota Department of Natural Resources. 
The results of the DNR's annual population survey estimates northeastern Minnesota's moose population to be 4,180, which is statistically unchanged from 2018's estimate of 3,030. Based on the results of both surveys, the moose population is likely between 3,250 and 5,580 moose. 
The DNR has conducted annual aerial moose surveys every years since 1960, with adjustments made to the survey in 2005 to make it more accurate. Since 2005, the highest estimated moose population was 8,840 moose—recorded in 2006. 
This year's moose population estimate is 53 percent lower than it was in 2006. Researchers say the reproductive success and adult survival have the greatest impacts on the population. They say the calf survival rate from birth in the spring to January remains stable, but consistently low. 
"We know from our research that adult female moose are getting pregnant," said Glenn DelGiudice, the DNR moose and deer project leader. "The problem is there aren't enough female moose that are successfully producing calves and raising them to one year. That's a significant challenge in our efforts to maintain Minnesota's moose population." 
According to the DNR, wolves hunting moose account for about two-thirds of calf deaths and one-third of adult moose deaths. The DNR is also studying how winter nutrition can affect moose survival rates and reproduction.