Minnesota's century-old popcorn stand marks 104 years in Granite Falls
GRANITE FALLS, Minn. (FOX 9) - A summer staple in western Minnesota is now open for its 104th consecutive season. For more than a century, a popcorn stand in Granite Falls has brought smiles to the lives of its customers.
For decades, Granite Falls was known for the power plant just up the Minnesota River that produced electricity for western Minnesota. But when summer rolls around, nothing in town generates more excitement than the opening of the popcorn stand at the corner of 7th Avenue and Prentice Street.
"We get our share of anxiety when that time of year rolls around," said Les Bergquist, the Granite Falls Popcorn Stand's co-manager,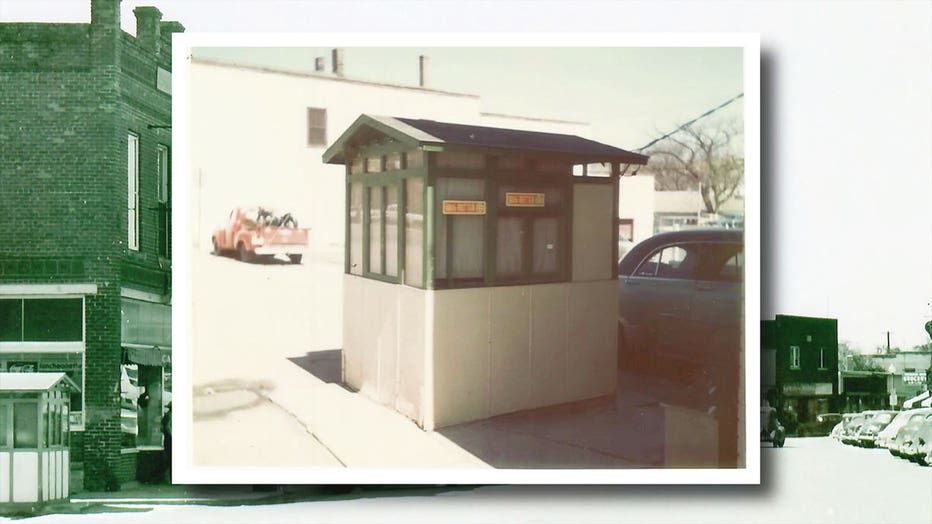 The stand has been popping for more than 100 years, from May Day to Labor Day. For a couple of hours every night, volunteers from the local Kiwanis Club serve up tub after tub of hot buttered popcorn to give customers a summertime snack.
"The opening day of the popcorn season in Granite Falls is almost like a national holiday. We've had people line up down the block here all the way down and yeah, it's amazing," said Les.
The stand itself is quite small, only 30 square feet. "We affectionately refer to it as a one-butt popcorn stand," said Les.
But it has an oversized impact on the entire community and beyond. "This popcorn stand is an icon not only in Granite Falls but most of southwest Minnesota," Les added.
The popcorn stand started as a mobile popcorn cart in 1919 by brothers Fred and Julius Ernstson, who owned a business transporting train passengers to the hotels downtown, as a way to contribute to the annual summer festival in Granite Falls. The brothers built the first permanent structure in the late '20s, which lasted until 1969. Then Fred's son, Burnett, constructed the current building, which was remodeled to look like a box of popcorn in the early 2000s.
"We would love to know the answer to who came up with that idea. We have searched and searched. We believe it was local contractors who built it, but we don't know who came up with the idea for it to look like a box of popcorn," said Les.
Now the familiar fixture is a hot spot on Main Street to make new memories or relive old ones. And for the people who live here to get their fill of the tasty treat. "I actually like it just plain. It's so good just the way it is. I don't get any butter on it. It doesn't need it," said Emily.
"We have people come from all over the place. We have people who come from the metro. We have people who come from South Dakota heading to their lake cabin on Friday in Minnesota and they'll make a special trip through here," said Les.
Any popcorn left over at the end of the night is used to feed the birds or the dogs, as the case may be. "We have the fattest sparrows in Granite Falls. A lot of it gets spilled around town at night," Les added.
And whether butter or nostalgia is the essential ingredient, customers hope their summer staple keeps on popping for another century. "Hopefully. I won't be here. You won't be here, but let's hope it continues. Hope the legacy will live on," said Les.