Minnesota universities scrambling after ICE issues new rule impacting international students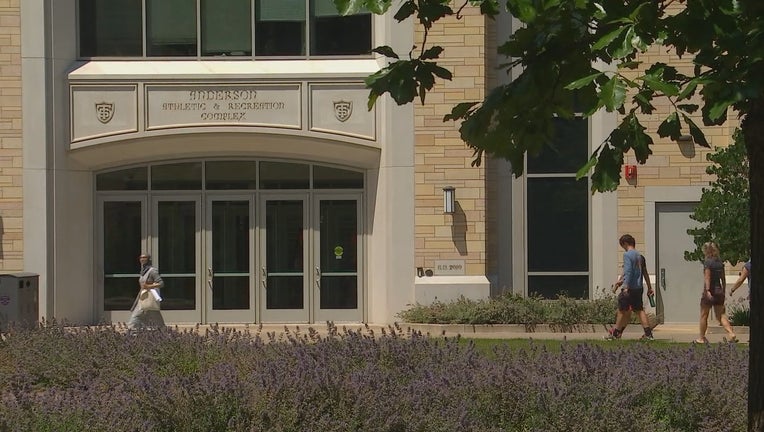 article
MINNEAPOLIS (FOX 9) - A new rule issued by U.S. Immigration and Custom Enforcement has the potential of sending many internatonal college students back home. On the University of St. Thomas campus, the faculty is already worried.
"This is disproportionately punitive to international students," said Tim Lewis, the University of St. Thomas Associate Vice Provost.
The new rule announced by ICE says, "[S]tudents attending schools operating entirely online may not take a full online course load and remain in the United States."
St. Thomas is offering a hybrid mix of in-person and online classes this fall, but the rule change affects every international student if UST suddenly has to change course.
"Say this fall the governor puts out an order that says we can't hold classes, then we go online and under this rule every single international student would be affected and as we understand the rule, they would need to return to their home country," said Lewis.
St. Thomas is working with all of its international students to move them in to in-person classes to protect them from this new ICE rule.
The University of Minnesota is also planning on a hybrid of online and in-person learning. In an online letter sent late Tuesday afternoon to students and faculty, U of M President Joan Gabel says the U will also work to shift international students into in-person classes to protect their visa status. The university stands with the international students, wrote Gabel.
"International students should not be penalized for the public health measures that the Federal Government, via the Centers for Disease Control and Prevention, and our own Minnesota Department of Health are suggesting as virus control measures," wrote Gabel.
 
Macalester College has similar worries. It has 220 returning international students. A Macalester spokesman says their "hybrid model will allow all returning students to be accommodated."
The new rule will put all colleges and universities under extreme pressure.
"This is going to drive institutions to do more in-person than they had originally planned," said Lewis. "One of the challenges is also does is it that institutions face pressure not to go online if COVID become serious because it means all of our international students would have to go home."  
The head of the American Council on Education says, "At a time when institutions are doing everything they can to reopen our country, we need flexibility, not a step in the wrong direction."
As Lewis points out, these are students who are needed in a global economy.
"Our students whether they go work for 3M or whether they go work for EcoLabs, any of our big companies here, they're going to have international components," said Lewis. "And they need international experience and they need international students."