Minnesota National Guard battalion deploying to Africa receives unique goodbye from local restaurants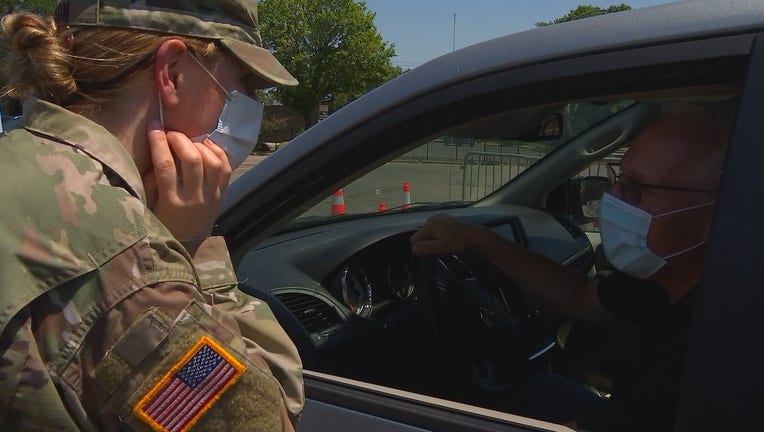 article
(FOX 9) - A battalion of the Minnesota National Guard is leaving for Africa this weekend, but because of COVID-19, there is no big send off.
That doesn't mean, however, that their families are forgotten. In this changing world, the gratitude came in the form of a box of ten-ounce steaks from Mancini's.
The boxes are meant for the families of the second battalion, 135th infantry of the Minnesota National Guard, which is heading to the horn of Africa.
The battalion will provide security for U.S. forces in Operation Enduring Freedom.
They are currently in their final training at Camp Ripley. Their deployment ceremony is Friday night, but the pandemic means family cannot attend.
"We've done several deployments before and we've always had the big goodbyes," said Michelle Hartiwig, whose husband is deploying to East Africa. "This is a lot different."
That is where the steaks come in.
Mancini's, Cossetta's and Colossal Café have provided the meals for the Guard families to have a virtual cookout.
"Up at Camp Ripley, we'll serve 900 steaks and we'll give away 1,600 here and in Rochester and then everyone is going to come together and grill them on Friday," said Pat Harris, of Serving Our Troops.
The latest deployment comes at a time when the Minnesota National Guard and their families are being asked once again not just to serve the needs of the nation, but the State."
In the past month, the Guard has conducted testing for COVID-19 and provided security on the streets of Minneapolis and St. Paul during the riots after the death of George Floyd. Now, another overseas deployment.
"It's a challenging time, no doubt," said Brig. Gen. Sandy Best. "But the resiliency of our soldiers and airmen comes through routinely."