Minnesota doctor denies prescribing opioids to Prince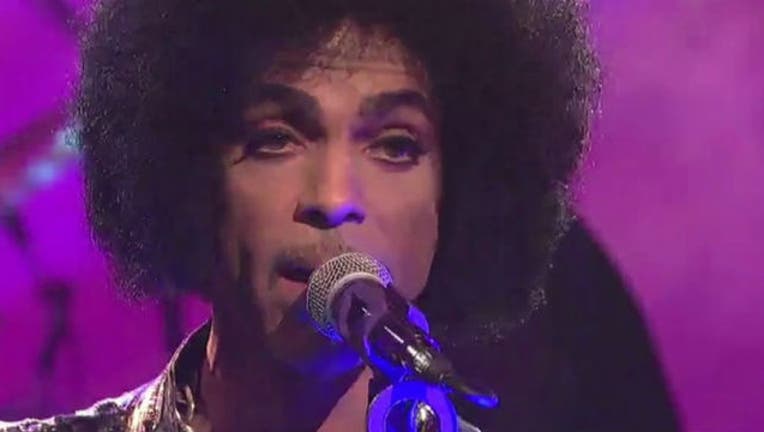 article
MINNEAPOLIS (KMSP) - A Minnesota doctor is disputing that he ever prescribed opioids to Prince, following the unsealing of search warrants in the death investigation that say otherwise. According to the search warrants, Dr. Michael Schulenberg prescribed opioids to Prince but wrote those prescriptions in the name of Prince's longtime friend Kirk Johnson to protect the musician's privacy.
According to an affidavit filed Sept. 12, 2016, Carver County Sheriff's investigators and the DEA conducted a Minnesota Prescription Monitoring Program warrant. Investigators learned "that Prince Rogers Nelson had no prescriptions issued to him and that Kirk Johnson had only one, Oxycodone, which was prescribed on 04-14-16 by Dr. Michael Schulenberg, the same doctor who was at the scene of Paisley Park on 04-21-16, when deputies arrived and the same doctor who admitted in a statement to Detective Chris Nelson that he had prescribed Prince a prescription for oxycodone the same day as the emergency plane landing but put the prescription in Kirk Johnson's name for Prince's privacy."
According to the court documents, Prince didn't have a prescription for any of the drugs found at Paisley Park. Investigators learned Kirk Johnson was known to have contacted Dr. Schulenberg to help Prince with treating his hip pain. Dr. Schulenberg met with Prince and prescribed him clonidine, hydroxyzine pamoate and diazepam, which were filled on April 20 at Walgreen's on County Road 101 in Minnetonka.
According to court documents, Kirk Johnson went to Walgreen's and picked up Prince's prescription medication, prescribed in his name. He told investigators this was the first time he had ever done something like that for Prince. During a search warrant executed at Paisley Park on April 21, the day Prince was found dead, a suitcase was found in Prince's bedroom next to his bed. The suitcase contained prescription pill bottles in the name of Kirk Johnson, and a closer examination of those pill bottles revealed that not all the pills inside the containers were the pills listed on the prescription. The medications were prescribed by Dr. Schulenberg.
Prescription opioids did not cause the death of Prince. According to the Midwest Medical Examiner, Prince died of an accidental, self-administered dose of fentanyl. Investigators are still searching for the source of that fentanyl and the investigation is still open and active.
Statement from Dr. Schulenberg's lawyer
"Dr. Schulenberg has been and remains committed to providing full transparency regarding his practice as it relates to the Prince investigation.  Dr. Schulenberg has previously disclosed all information regarding his care and treatment of Prince to his former employer, law enforcement authorities and regulatory authorities in the course of his complete cooperation with the investigation of Prince's death.  There are no restrictions on Dr. Schulenberg's medical license, and contrary to headlines and media reports published in the wake of today's unsealing of search warrants relating to the investigation, Dr. Schulenberg never directly prescribed opioids to Prince, nor did he ever prescribe opioids to any other person with the intent that they would be given to Prince.
"In his nearly 19 years of practice, Dr. Schulenberg has provided the highest level of care to his many patients and has earned a reputation for being a caring and responsible physician.  He has never sought public attention or celebrity, even in the face of the events of the last year, and will continue to make his patients' health and wellbeing his first priority."