Minnehaha Academy warns of illegitimate fundraiser at State Fair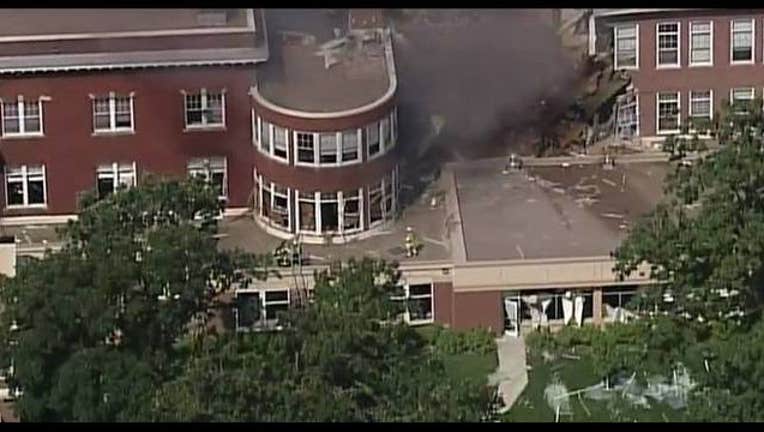 (KMSP) - Minnehaha Academy is warning visitors to the Minnesota State Fair that someone has been soliciting donations for the school near the State Fair entrance. The school says this is not a legitimate fundraiser for the school, and this person has no affiliation with Minnehaha Academy.
A gas explosion at the Minnehaha Academy Upper School campus in Minneapolis on Aug. 2 killed two staff members and left the private, Christian school scrambling for a safe learning space just weeks before the start of the school year.
Minnehaha Academy has an official donations link at www.minnehahaacademy.net/giving/givenow and direct donations can be sent to the school at 4200 West River Parkway, Minneapolis 55406 to take advantage of a tax donation.
Statement from Minnehaha Academy
"We are overwhelmed by the support of our community during this tragedy in the life of our school. However, we know that there are people who wish to take advantage of this situation. We have been alerted that there is a person soliciting gifts in the name of Minnehaha Academy near the State Fair entrance in St. Paul. This person has a laminated sign with the Minnehaha name and logo. Please know that this is NOT a legitimate fundraiser for the school; this person is in no way affiliated with Minnehaha Academy. If you wish to help, you may make a secure donation on our website: MinnehahaAcademy.net."
School starting Sept. 5 
Minnehaha Academy has finalized a site for its Upper School to use in the upcoming school year, starting Sept. 5. In a unanimous vote last week, the Mendota Heights City Council approved the school's interim use permit for students in grades 9-12 to occupy the former Brown Institute.
Minnehaha Academy chose the location because it "supports the school's high quality programs, with ample room for specialized classes such as its International Space Station program, visual arts and music."
NTSB report: Worker urged evacuations over radio