New sign unveiled marking 'George Perry Floyd Square' in Minneapolis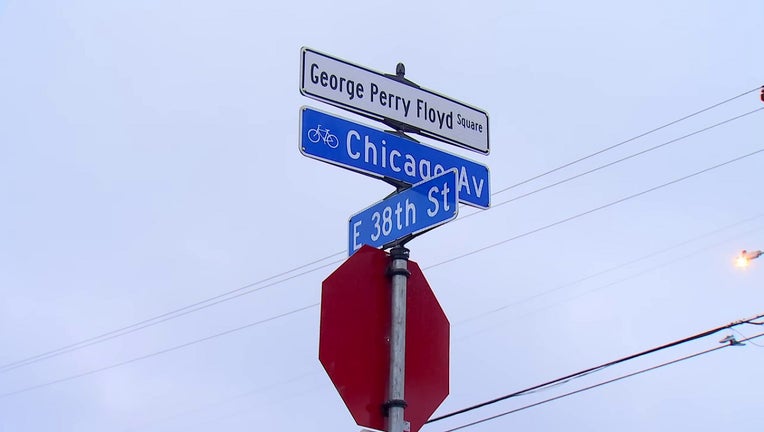 article
MINNEAPOLIS (FOX 9) - A ceremony in Minneapolis on the two-year anniversary of George Floyd's death unveiled a new sign to mark the spot where he was killed by Minneapolis police officers.
The new sign at the corner of East 38th Street and Chicago Avenue now reads "George Perry Floyd Square". Members of George Floyd's family were on hand as the sign as the covering was pulled off the sign on Wednesday evening.
Since his killing, George Floyd Square has become a gathering place for the community and a spot to honor and remember Floyd. A memorial created after Floyd's death still stands at the location.
A candlelight vigil at George Floyd Square followed Wednesday's unveiling.