Minneapolis 'sanctuary restaurants' hope to promote unity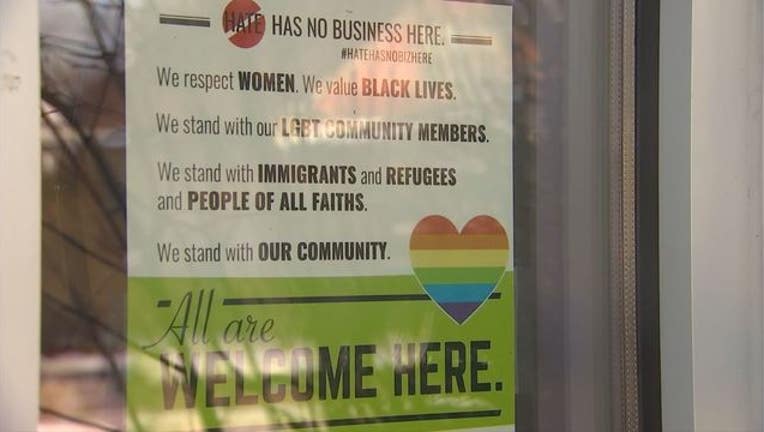 article
MINNEAPOLIS (KMSP) - Twenty-one years after opening Birchwood Café, owner Tracy Singelton has never shied away from finding ways to bring people together.
               
"It's really funny to me to even have to explain like why we would want to do this because it's just so basic to me," Singelton said.
She was quick to hang a sign in her window months ago as part of local effort to welcome people of all walks of life. Now, more recently she's looking forward to hanging a new sign after joining restaurant owners nationwide in signing a letter to President-elect Donald Trump.
                               
"It started at a time when President-elect Trump, his rhetoric was really turning hateful toward immigrants, Muslims, Hispanics, sexism - we were really worried about that," Singelton said. "This seems like a way we can unify together as a community."
The Sanctuary Restaurants movement offers support and resources to restaurant workers, employers and consumers impacted by everything from minimum wage debates to immigration, and safe places for everyone from Muslims to LBGT.
"In Seward [neighborhood], we have a high population of east African immigrants," said Singleton. "As a business owner that's in the community, the community supports us we support the community. They are a part of that."
Some regulars at Birchwood believe consumers are more conscious of business values than ever before.
"People who have the luxury of a choice, they can chose to patronize people who match their value system," said Kurt Schreck.
Singleton is thankful people come to her restaurant for the farm to table food, but believes many return because hate is not on the menu.
"I hope more restaurants will sign on," said Singelton.
For a full list of restaurants involved in the Sanctuary Restaurants Movement click here.