Man attacked by 4 dogs in Brooklyn Center hospitalized: Police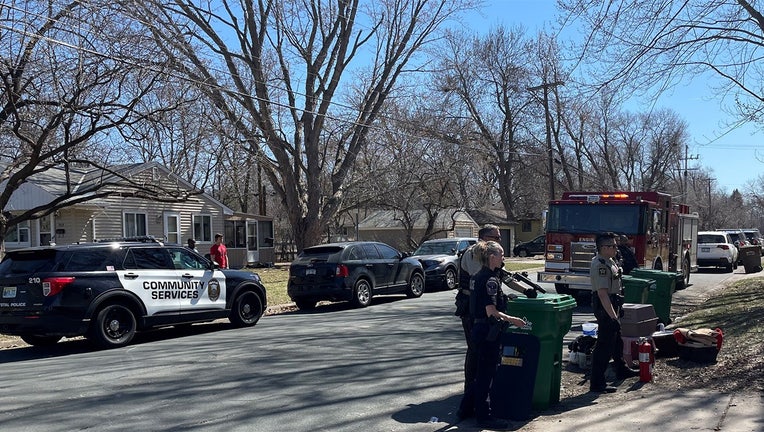 article
BROOKLYN CENTER, Minn. (FOX 9) - A dog attack in the backyard of a Brooklyn Center house left a man hospitalized with serious injuries Thursday afternoon. 
The Brooklyn Center Police Department said officers responded to a reported dog attack near the 5700 block of Halifax Avenue North. Upon arrival, they found four dogs attacking someone in the backyard. 
Officers deployed a less lethal round which struck at least one of the dogs and caused all the dogs to return to the home, allowing officers to secure the garage door and provide medical assistance to the man.
Related story: Police: Child attacked by dog in Brooklyn Park, dog shot by officers
Police said the man sustained extensive bites all over his body, and most of his clothing was ripped off during the attack. The person was intubated on-site and rushed to a hospital, where he immediately underwent surgery.
Police said the man will likely be hospitalized for "an extended period of time," possibly several weeks. 
The four dogs were brought to Pets Under Police Security (PUPS) in Maple Grove and are quarantined as they undergo a dangerous dog evaluation process. 
Police did not say whether any arrests were made in connection to the attack or provide further information on the dogs involved.