Lake Calhoun signs changed to Dakota name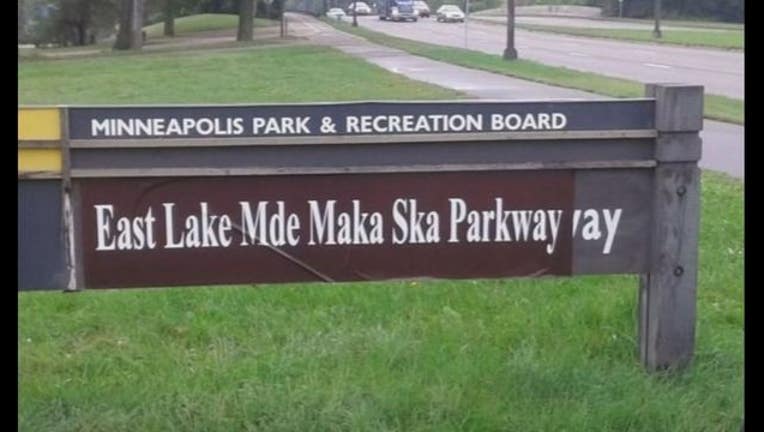 article
MINNEAPOLIS - One of the most popular lakes in Minneapolis, Lake Calhoun, is now going by another name, Bde Maka Ska.
While the official name of the lake remains the same, the existing brown entry sings were changed Friday to reflect the lake's Dakota name, used by the people who used to inhabit the area.
In September, a group of Minneapolis residents took it upon themselves to put up temporary signs with the Dakota name, hoping to prompt Minneapolis park board members to make a change.
The signs were quickly taken down, but the Minneapolis park board voted on Sept. 2 to permanently update the signs with the name Bde Maka Ska to honor the Dakota people and education the public about the lake's Dakota name.
The park board does not have the authority to formally change Lake Calhoun's name.
You can find the new signs along East Lake Calhoun Parkway.