Keep on trekking: Forest Lake retiree hikes all 67 MN state parks
FOREST LAKE, Minn. (FOX 9) - Kori Sawyer usually hikes William O'Brien State Park two or three times a summer. But now she is putting her best foot forward after reaching a major milestone.
"I feel that that's an accomplishment because 12 years ago, I couldn't walk anywhere," said Sawyer.
The 66-year-old started hiking in state parks as a way to explore Minnesota after she retired and the walls started closing in on her because she lived alone during the pandemic.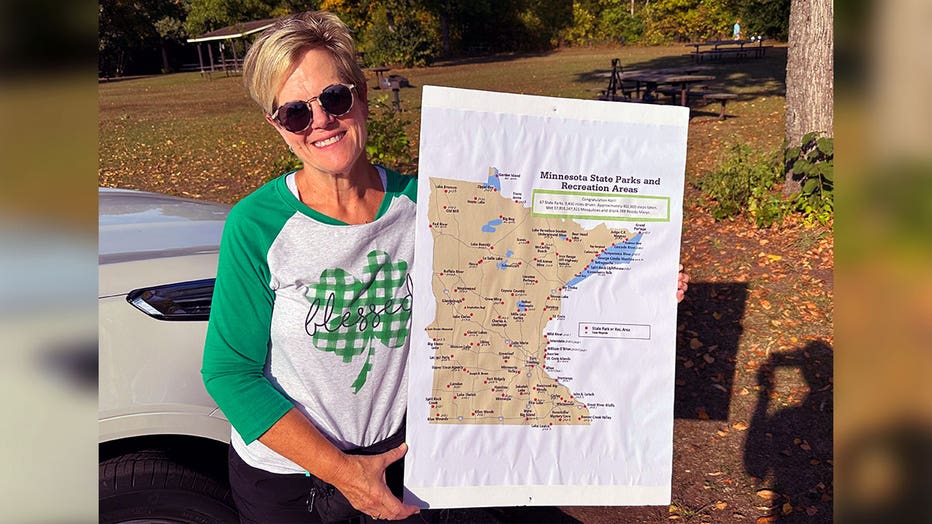 Kori Sawyer has hiked parks across Minnesota. (Supplied)
Over the last four summers, she has trekked across all 67 state parks, battling mosquitos and taking in the beauty of the various landscapes Minnesota has to offer.
"I mean the difference between the North Shore and Pipestone or southwestern Minnesota is just so outstanding," said Sawyer.
Hiking the state parks also helped Sawyer get in shape after gaining back some weight, following bariatric surgery that helped her lose 170 pounds.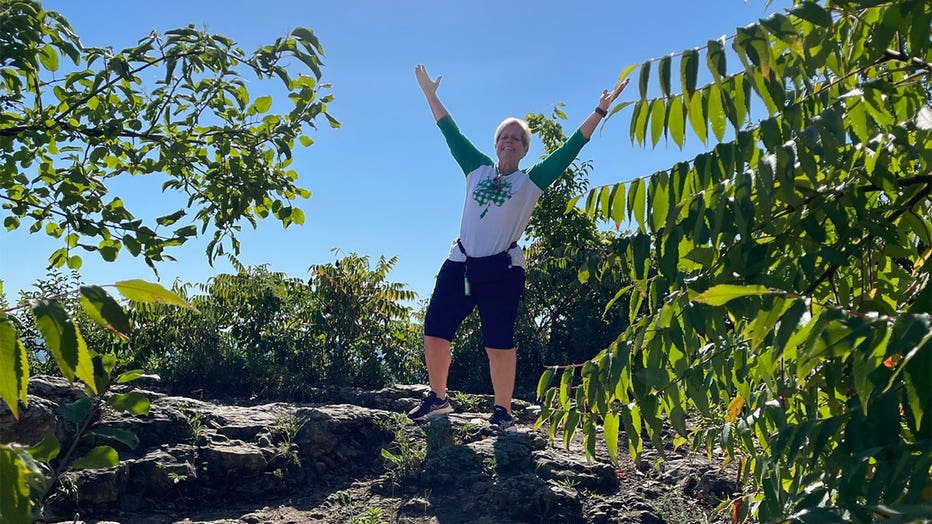 Kori Sawyer stands atop her final bluff of the hiking adventure. (Supplied)
By the time she climbed 588 steps to reach the top of a bluff in John Latsch State Park near Winona last month, she had shed a total of 65 pounds during her quest.
"I had that sort of in the back of my mind, that you couldn't have done this in your forties, You couldn't have done it. So yeah, it was emotional. I shed some tears, Had a little champagne," said Sawyer.
Sawyer isn't sure what she'll do next, maybe hike all the state parks in Wisconsin, her home state. But whatever it is, she knows she can do it, by taking things one step at a time.
"Happy, Ready to start something new. Might be knitting a sweater instead of marching around state parks," said Sawyer.