Judge rules Wetterling files should be released to the public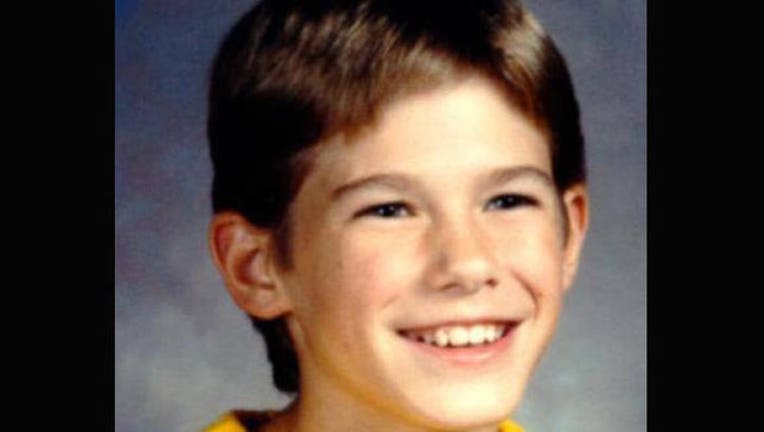 article
(KMSP) - A Minnesota judge has ordered a release of all files from the Jacob Wetterling investigation, with the exception of files belonging to the FBI. 
The order comes in response to a lawsuit filed by Patty and Jerry Wetterling. The lawsuit aimed to block Stearns County from releasing documents pertaining to the disappearance and death of their son, Jacob, in 1989. 
County officials had then planned to release the case file to the public after Danny Heinrich confessed to abducting and killing Jacob. 
The Wetterlings say some of the files should remain sealed, to protect their right to privacy and the privacy of others who may be named in the documents. 
However, a district court judge said state law requires investigative files to become public once the case has closed. 
"Our lawsuit was never about preventing the media from seeing the case file; it was about preventing victims and their families from further harm," the Wetterlings said in a statement. 
The Stearns County Attorney's Office is now waiting for a notice of appeal (or that there will be no appeal), a press release said. Both parties involved in the case will have 60 days to file an appeal. The documents will only be released at that time if there is not an appeal. 
STATEMENT FROM STEARNS COUNTY: 
"Thank you for the many inquiries on the status of the release of the closed Jacob Wetterling
investigative file. Stearns County is awaiting notice of appeal (or notice that there will not be an
appeal) on both the return of FBI records order issued March 29 and the Minnesota Government
Data Practices Act/right of privacy order issued yesterday, April 19. Our initial assessment is
that parties have 60 days to make those decisions. We do not have information as to other
parties' intent and are thus actively working toward complying with the Court Orders.
Once we know the status of potential appeals, Stearns County will set a release date as we did
before. We are actively working with the United States Attorney's Office on carrying out the
FBI records order right now; this involves thousands of documents and we are working diligently
to comply with the Court's order to return those documents."
STATEMENT FROM PATTY AND JERRY WETTERLING:
"This has been a long journey, and although we were saddened to hear Judge Carrott's ruling on our case, we are thankful for her careful consideration of our concerns. 
"Our lawsuit was never about preventing the media from seeing the case file; it was about preventing victims and their families from further harm. From the beginning, we have witnessed firsthand the integrity and accuracy of the Minnesota news media. They have set the bar very high, and have always treated our family with respect and dignity. We trust that this high level of reporting will continue. Our hope is that, beyond the media, whoever reads the file will also have a discerning eye and will treat the information respectfully. 
"This file contains many tips, interviews, rumors, and speculations that had no bearing on the investigation… information we feel should never be made public. There are many people who will be hurt by the release of very private information that was provided in a sincere effort to help find Jacob. These people will also be victims now, and for this, we apologize. There have been so many victims involved in Jacob's abduction. It is heartbreaking. 
"We are grateful for the immense 27-year effort to find Jacob, and to identify the man who abducted him. We are grateful for the prayers, hugs, letters, and phone calls that helped hold us together when we couldn't' do it on our own. We are grateful for the team of lawyers, BCA agents, FBI agents, Sheriff's deputies, investigators and police officers all over the country who helped follow-up with leads, suspects and sightings. We are grateful for better tools and laws to help in the efforts to find missing children. 
"Finally, we are thankful for your patience as we have needed this time to process our loss and work on our healing. We will work to change the Minnesota Data Practices Act to help protect future victims of crime from this type of revictimization and trauma."