Pope County deputy killed: How to watch funeral for Josh Owen
POPE COUNTY, Minn. (FOX 9) - The family of Pope County Deputy Josh Owen is preparing to lay him to rest this weekend, with a large funeral planned for Saturday at Minnewaska Area High School.
The funeral, with all the law enforcement honors, is largely organized by the Minnesota Law Enforcement Memorial Association. President Brian Hubbard saying after doing so many officer funerals, they've unfortunately gotten the logistics down to a science.
"We've done enough of these over the years that we have a good plan in place that works," said Hubbard. 
Hubbard says they try to think of everything so the family doesn't have to.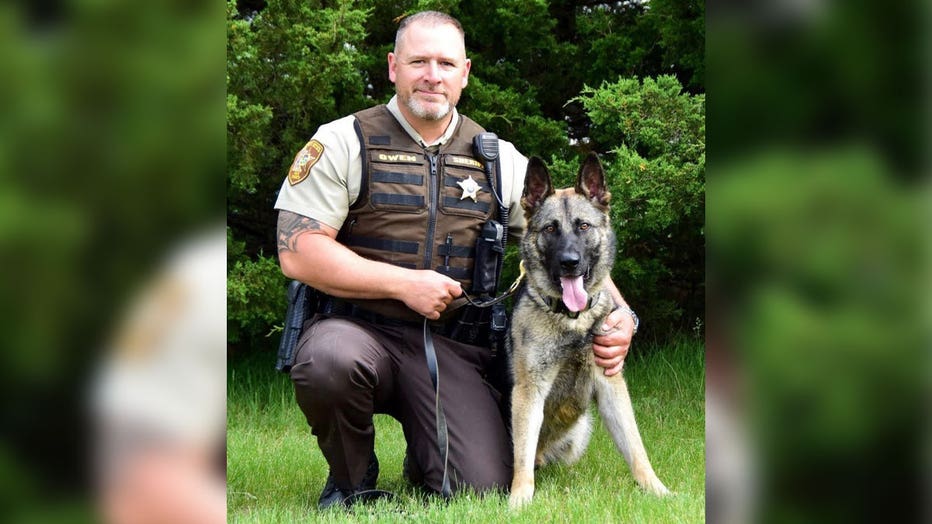 "Obviously, there's a lot of grief, a lot of emotion, but part of it is being overwhelmed thinking of this huge funeral and how am I going to do that?" he said. "So we try to get in early and reassure them that their job is to grieve and our job is to make this go well."
Hubbard says while families will request their own special touches, the overall layout remains the same and over the years they've learned from each one.
"We have a very detailed packet of information that talks about — really gives all the potential things we need to consider," he added.
The visitation will take place from 4-8 p.m. Friday, with the funeral starting at 10:30 a.m. Saturday.
FOX 9 will be broadcasting the memorial service live on FOX 9 starting at 10:30 a.m. on Saturday, April 22. 
You can also watch the funeral streaming live in the player above, on FOX9.com, the FOX 9 app, and on FOX 9's YouTube channel.