Join the Fox 9 Team for Light the Night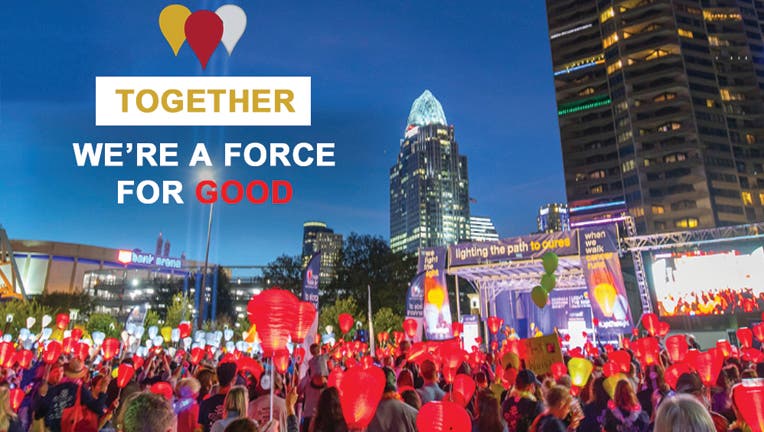 article
ST. PAUL, Minn. (FOX 9) - We look forward to lighting the night with you on THURSDAY, SEPTEMBER 22 at Harriet Island in St. Paul!
Please invite your friends, family and coworkers to join to help raise money for The Leukemia & Lymphoma Society's funding of research to find cures for blood cancers. Light the Night is important because these dollars raised from this event support people in our own community in their battle against these difficult and expensive blood cancers. Medication and transportation assistance are just a few of the many ways LLS helps people with their fight. Light the Night is an opportunity to show your support of someone you know who is going through their own battle and to honor someone you've lost to these terrible cancers.
So get involved! Join our team! And show your support on THURSDAY, SEPTEMBER 22 at Harriet Island in St. Paul!   Let's build the biggest Light the Night Team we've ever had!
EVENT REGISTRATION
We encourage everyone to register and donate ONLINE to limit contact at the event. Please invite members to join your team via your team link. Anyone may register online HERE: https://www.lightthenight.org/upln where you can create a team or join an existing team. Reach out to local LLS staff for assistance: LTN.MNG@LLS.org.