Iowa cuts deer tags in effort to maintain population, combat disease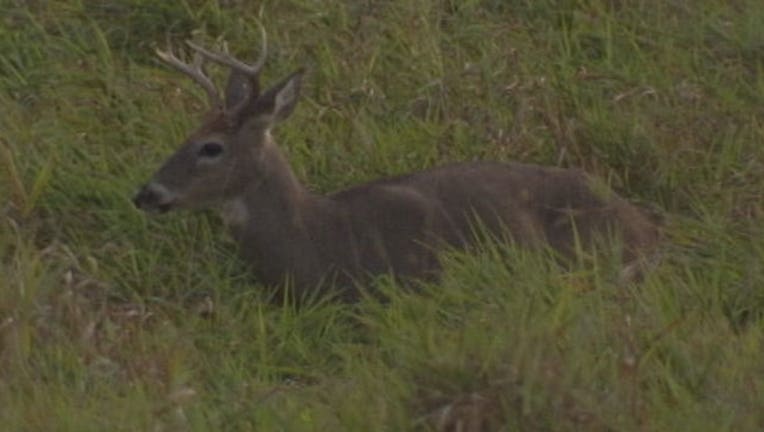 article
DES MOINES, Iowa (AP) -- Iowa will reduce the number of tags it gives deer hunters as part of its effort to maintain the state's deer population while combatting animal illnesses such as chronic wasting disease.

The Iowa Department of Natural Resources approved the move and it was finalized at a legislative administrative rules meeting this month. It should not result in a reduction in the number of antlerless deer hunted in the state. Iowa had a surplus of the tags -- permit-like approval that's put on each harvested animal -- last year that is expected to hold up.

Instead the reduction -- which is achieved through cutting the deer tag quota in some counties and adding to it in others -- is a strategic move to better respond to the impacts or potential impacts of disease on white-tailed deer, according to Chris Ensminger, a wildlife supervisor for DNR who also noted that changing deer tag quotas has been approved in the past.

"At the end of the day our goal is to maintain as healthy a herd as we can for the public, as a public resource," he said.

   Chronic wasting disease is a neurological condition that affects primarily deer and elk and can take years to manifest. It attacks the brains of infected animals and causes a range of symptoms, including abnormal behavior. DNR spokesman Alex Murphy said there is no known cure for the disease, which has been recorded in more than 20 states and two Canadian provinces.

   "It's just a lot of unknowns at this time," he said.

   Epizootic hemorrhagic disease, a viral infection that's also being tracked, is spread by flies that can cause high fever and the cell walls in a deer's heart, lungs and diaphragm to weaken and burst, according to DNR. The condition is not always fatal.

   Kip Adams, director of education and outreach for the Quality Deer Management Association, a national group based in Georgia, praised Iowa's approach to addressing chronic wasting disease.

   "Rather than applying something across the broad, they're taking this from a site-specific basis, which is a good thing," he said. "They're using the best information they have for those areas."

   It's difficult to estimate how many deer are in Iowa, but hunters reported harvesting a little over 100,000 of them during the 2016 hunting season. That's in line with a stable deer population in Iowa and one that's improved in recent years, according to Ensminger.

   Twelve deer harvested last hunting season tested positive for chronic wasting disease, according to DNR data. All positive samples came from northeast Iowa in two counties that will increase the tag quota. The department will change quotes in a total of 22 counties by either reducing or increasing them. That will ultimately result in a decrease of deer tags available in the state, from a little over 74,500 to just over 72,100 for antlerless deer hunting that begins in September and runs through early next year.

   Roughly 10,000 deer tags available in Iowa were not claimed in 2016, and a surplus is still expected with the decrease in available tags. Some counties with new higher quotas have previously sold out, an indication that the number of claimed deer tags could go up under the new setup.

   The Natural Resource Commission within the department, which voted on the reduction, also agreed to rules connected to a new law approved by the Legislature this year that will allow hunters to use rifles that can fire straight walled cartridges. It will be legal for hunting deer during the youth season, disabled hunter season and both shotgun seasons.