Ian Leonard back to work at Fox 9 after chemo treatment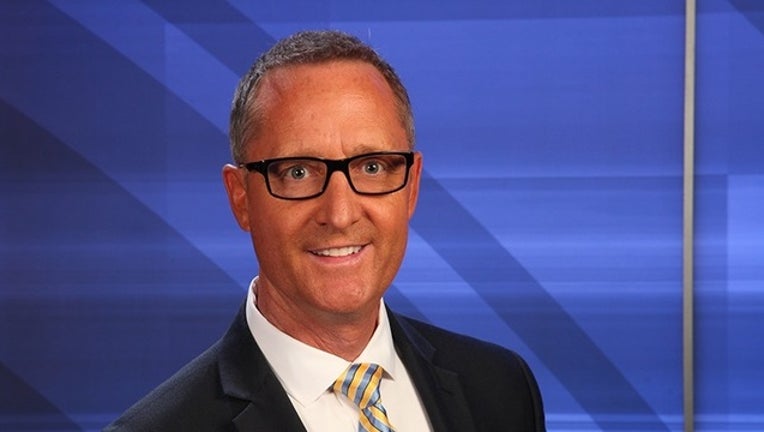 article
MINNEAPOLIS (KMSP) - Fox 9 Chief Meteorologist Ian Leonard is coming back to work! Ian will be back in the Fox 9 Weather Center on Monday, Feb. 13, following a 40-day absence for chemotherapy.
On Jan. 5, Ian shared with Fox 9 viewers that he would be off the air for several weeks to undergo topical chemotherapy on his entire face. The topical chemotherapy is to ensure his skin cancer doesn't come back.
In 2016, Ian lost a part of his lower lip due to squamous cell skin cancer. Ian's journey started last July when he noticed a small painful red bump on his lower lip and went into the doctor, during his appointment he received confirmation after a biopsy. Later that week, he spent five hours with seven separate surgical procedures to remove the cancer from his lower lip
Track Ian's treatment and recovery
CLICK HERE for a timeline and photos of Ian's treatment
Feb. 9
"I want to get back to work. To see my friends. To interact with the exceptional people in that building. To crack bad jokes in meetings. To feel the thrill of live news. To know that when I am finally there I am healed. Healed..."
Feb. 8
"Now my big choice. Beard or no beard? I kid. Sadly the beard goes away. I want to get back to TV. Ties, suits and weather maps... I can't wait."
Feb. 7
"My journey is almost complete. Now, my next task. Helping others. I won't let you down. Your Cancer journey becomes mine."
Plunge with Ian
Yes, Ian will be taking the Polar Plunge this winter. Several times, in fact! You can register at plungemn.org and join Ian at a Twin Cities metro Polar Plunge for Special Olympics Minnesota throughout the month of March.