Hennepin County launches 'NOverdose' campaign to combat addiction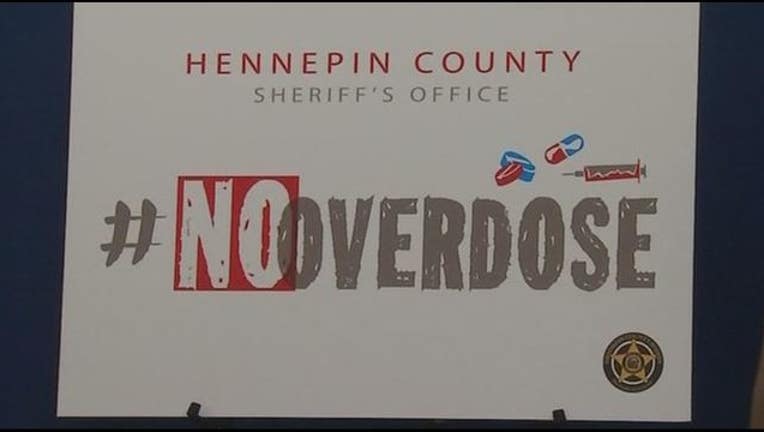 article
HENNEPIN CO., Minn. (KMSP) - There is a major push underway to battle drug overdoses in Hennepin County, and the county released numbers showing 2016 was a record year for opioid-related deaths.
The epidemic is headed in the wrong direction -- fast.
Last year 144 people died from an opioid-related death, which marks a 31 percent increase from the year before.
The Hennepin County sheriff's office, wasting no time, announced a new, year-long, county-wide drug prevention campaign on Tuesday.
They're calling it "NOverdose."
The campaign is built around the idea that it's going to take the entire community -- schools, law enforcement, legislators, doctors, parents, peers - to win this fight. 
"We thought that we could make a dent and have an impact," said Hennepin County Sheriff Rich Stanek. "We did, ever so slightly for a year or so, but last year we watched the numbers skyrocket. So we didn't do a good enough job. Law enforcement, community partners, others…and so we're back here again because we don't give up."
Colleen Ronnei, a Minnesota woman whose 20-year old son Luke died of a heroin overdose one year ago said Luke was a clean-cut fraternity kid and a good student who appeared to beat his heroin addiction. But, the drug pulled him back in one last time.
"I'm here to shatter any myths you might have about who is being affected by the exploding opioid epidemic," she said. "If you think that you won't be affected, I urge you to think again. Chances are good you already have been."
U.S. Attorney Andy Lugar is warning about a new trend in opioid-related deaths - opioids laced with fentynal, which is a powerful, synthetic opioid pain medication.
Lugar said if you ever see heroin or opioids being sold at a cheaper price, or online or by mail, you should be concerned that it contains fentynal, which makes the drug even more dangerous.